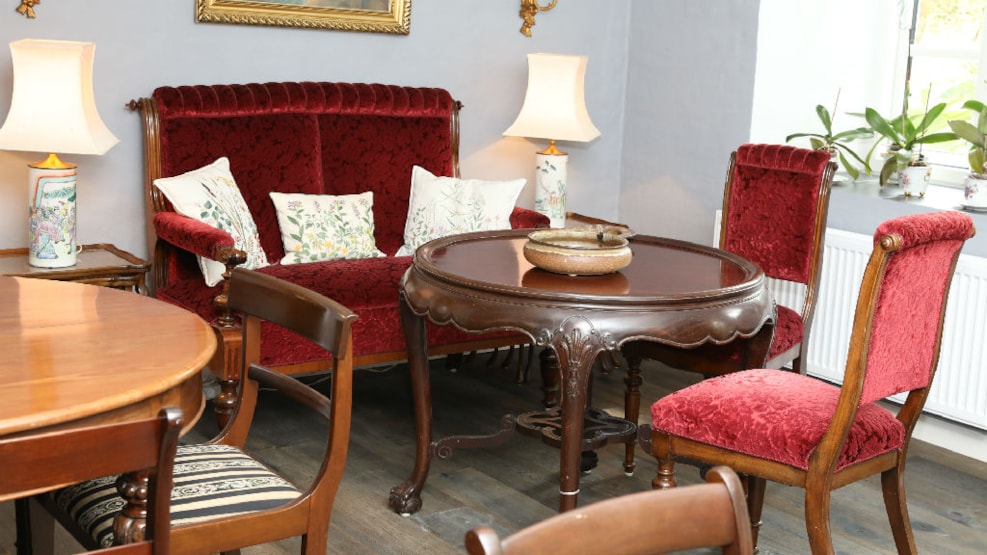 B&B Manor House Hesthave
BB Manor House Hesthave
A BB overnight stay at Herregården Hesthave is an oridinary experience. The place is modernized with attention to the smallest details. Each room has its own charm and is furnished in an old style with respect for the history of the place, which dates all the way back to 1750, when the country house was one of the region's largest manor seats.
This magnificent place includes a beautiful park with two small lakes, which help to complete the dream of the perfect manor holiday, a romantic wedding, a different course stay, or simply a party in an adventurous setting.
BB Herregården Hesthave has 4 rooms, one room with its own toilet and three other rooms with two shared bathrooms. There is also a small kitchenette and WIFI at the location, but the place is not disability-friendly.
When the weather permits, there is an outdoor grill and access to a kitchenette with fridge and coffee machine.
Guests must provide their own breakfast and dogs are not allowed
If you are in a larger company, you can in collaboration with the home owner, there is an option to order catering/cook, and if you want a party with up to 100 guests, it is also possible to rent the "knight's hall" and the main building from the owner. Showcasing of the Manor is possible, but only by agreement.
For more information
Find prices and more information at Hesthaven
Get more inspiration here:
Destination Limfjorden © 2023