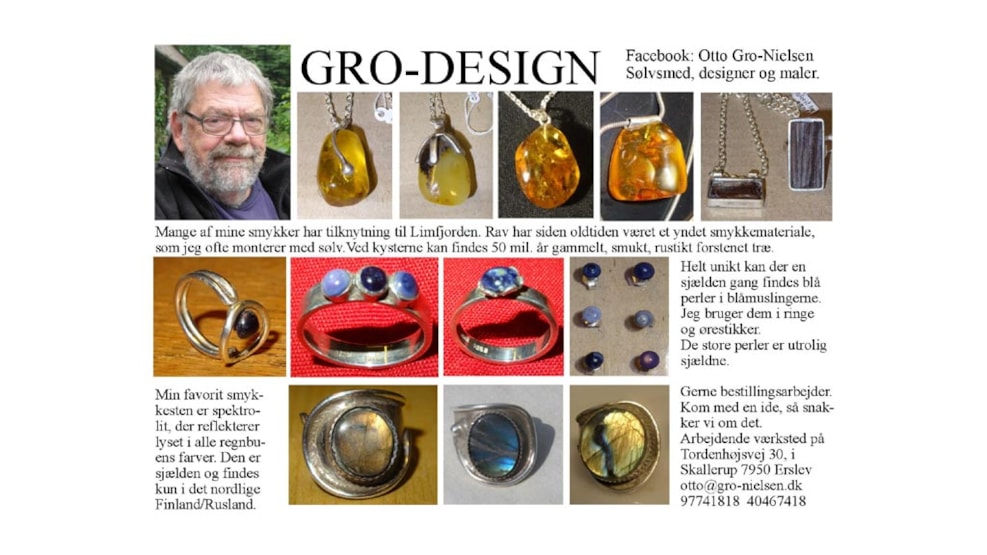 GRO-DESIGN
In the moler formation on the Limfjord's island Mors, you can find fossil wood and calcite crystal. If you are lucky, you can also find amber, sea urchin fossils, and mussels on a walk along the beach. At rare intervals, you can even be lucky to find a pearl inside a blue mussel. These unique, local specimens, Otto Gro-Nielsen uses to create fine jewelry in sterling silver.
Otto Gro-Nielsen is an educated teacher and has taught visual arts and classes with both woodwork and metal work.
Otto Gro-Nielsen has always enjoyed drawing and painting and 25 years ago, he started creating his jewelry. He also accepts special orders.
Get more inspiration here:
Destination Limfjorden © 2023