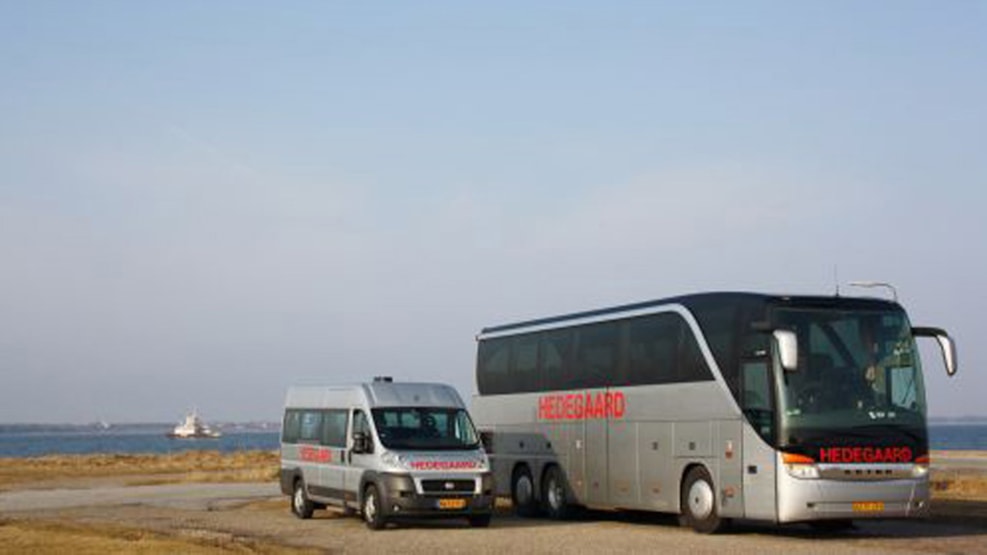 Hedegaard Turist
HEDEGAARD Turist was established by the brothers Ejner and Herman Hedegaard in 1947.
Today the company is run by Sonja and Torben Hedegaard. The company is a member of the union Danske Busvognmænd.
- Our tourist busses meet all the latest requirements for safety- and environmental standards. Among other things we're Euro IV certified, which means we'er cleared for city-driving.
- We deliver quality work at competitive prices, and are certain to always commit to agreed conditions and adhere to delivery times.
- Our drivers are well trained and has much experience driving with tourists.
You are always welcome to contact us, and get an offer for exactly your journey.
Get more inspiration here:
Destination Limfjorden © 2023