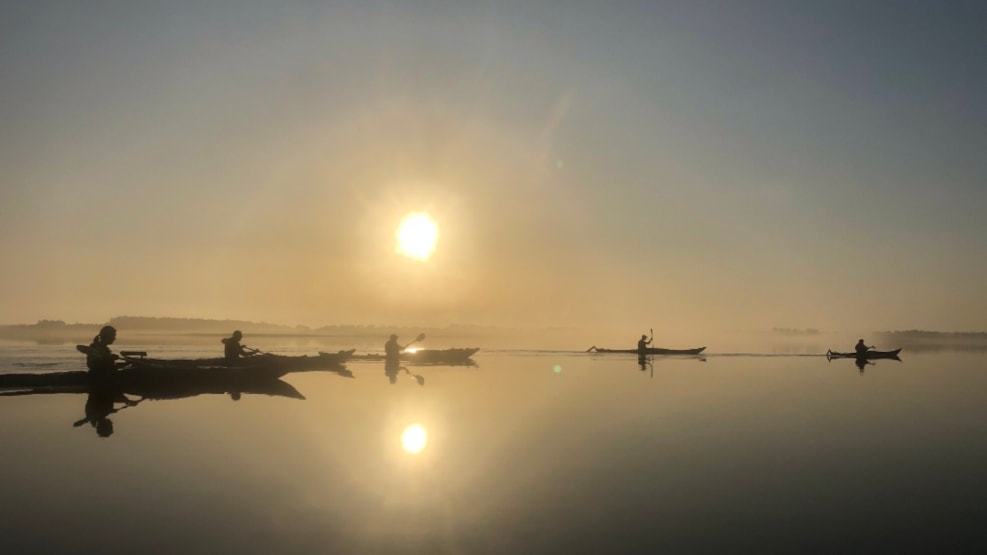 Kayak Stay with Seal Safari at Tambohus Kro & Beach Hotel
Experience the beautiful nature of the Limfjord and a seal safari on this unique package tour.
Kayak Stay with Seal Safari
Get a unique and seal-tastic experience on the Limfjord, including a wonderful weekend getaway at Tambohus Kro & Badehotel with 2 nights. Tambohus Kro & Badehotel provides accommodation and food in true beach hotel style, while our local expert, Steen Mogensen, takes you on a kayaking adventure on the Limfjord to explore and observe seals.
Embark on a seal-spotting adventure in a kayak on the Limfjord with Steen Mogensen from 'Livet Ved Vandet – Thyholm.' Paddle on the calm fjord, where only the sound of the waves lapping against the kayak can be heard. In the distance, you can spot some black silhouettes playfully leaping in the water. These are the shadows of the Limfjord's largest predators: seals. Almost silently, we paddle closer to the seals, and if you're quick, you'll capture a great photo of the seals with your camera.
After this fantastic experience on the Limfjord, you'll return to Tambohus Kro & Badehotel. Here, the chefs have worked their magic in the kitchen to prepare a hearty meal - of course, made from scratch and infused with lots of love. After dinner, you can sit on the terrace and enjoy the pink evening sky reflecting in the fjord before a good night's sleep in your room, providing an authentic beach hotel atmosphere.
Your stay includes:
2 nights in a forest room or attic room
Breakfast buffet on both mornings
2-course dinner on both evenings
Seal safari in a kayak with Steen Mogensen from 'Livet Ved Vandet – Thyholm'
Packed lunch & spring water for the kayaking trip
Get more inspiration here:
Destination Limfjorden © 2023