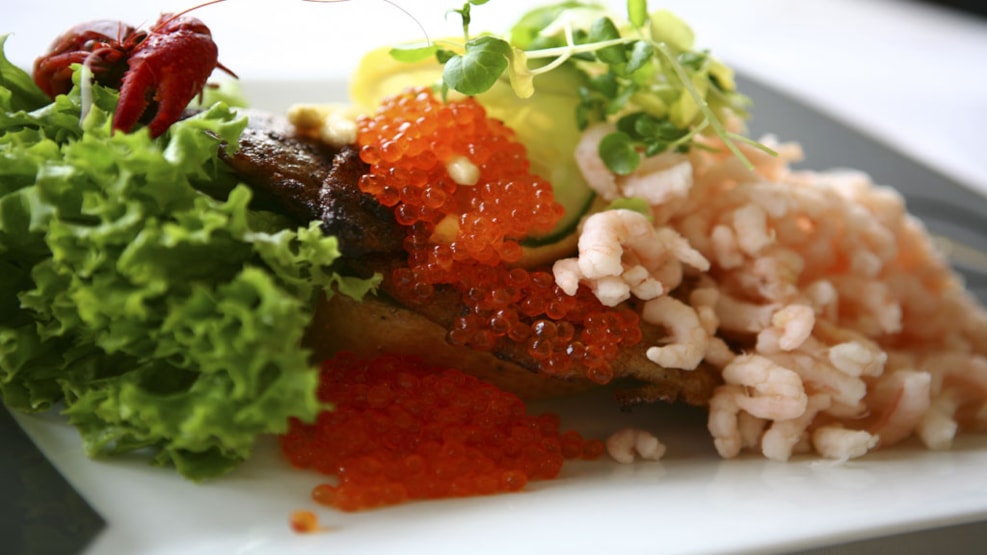 Kjøwenhavner Kokken
Kjøwenhavner Kokken
Kjøwenhavner Kokken (The Copenhagen Chef) Grill is located directly at Glyngøre Harbor.
It is in this little hub that shows of the local environment that you can sit down and enjoy your food with a view overlooking Glyngøre harbor and Limfjorden.
Kjøwenhavner Kokken offers vast tasting options with many kinds of burgers, seafood in many variations, sandwiches, barbecue dishes, children's menus and desserts.
So regardless of whether it is the best from the water you intend to enjoy, or whether it is just a quick meal you are looking for, Kjøwenhavner Kokken can handle a bit of everything, with the possibility of outdoor serving.
Information:
For contact, opening hours or more information about Kjøwenhavner Kokken: Kjøwenhavner Kokken 
Get more inspiration here:
Destination Limfjorden © 2023