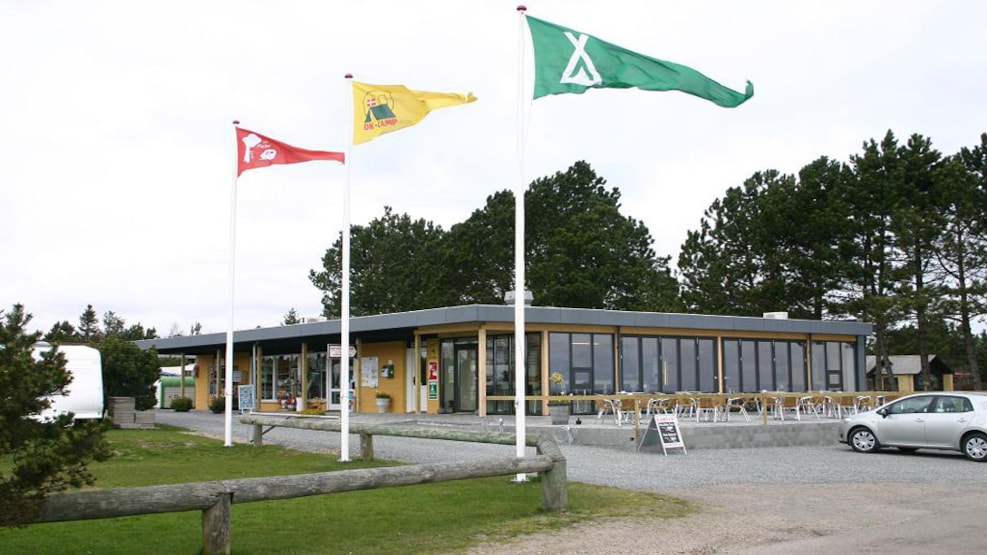 Lundø Beach Camping
A cozy small three star campsite at Lundø Strand.
Lundø Strand Camping
Lundø Strand (Beach) Camping is small but welcoming family friendly camping site situated between Skive and Lovns bredning with a undisturbed view of Limfjorden.
Lundø Strand Camping offers a large playground down by the child safe beach, and a small playground on the site.
On the camping site itself you can also find a Mini Marked (grocery shop) and a grill/cafeteria.
The nature surrounding Lundø Strand Camping provides great opportunities for bike rides and hiking in the beautiful landscapes of Lundø and in the Skive-region, where there a plenty of spots to go angling in the inlet.
There are many interesting tourist attractions within a reasonable distance of Lundø Strand Camping e.g. Staarup Hovedgaard, Spøttrup mediaeval castle, Jesperhus, Hjerl Hede, Viborg Cathedral and many more. 
Information 
For contact, opening hours or more information about Lundø Strand Camping: Lundø Strand Camping
Get more inspiration here:
Destination Limfjorden © 2023