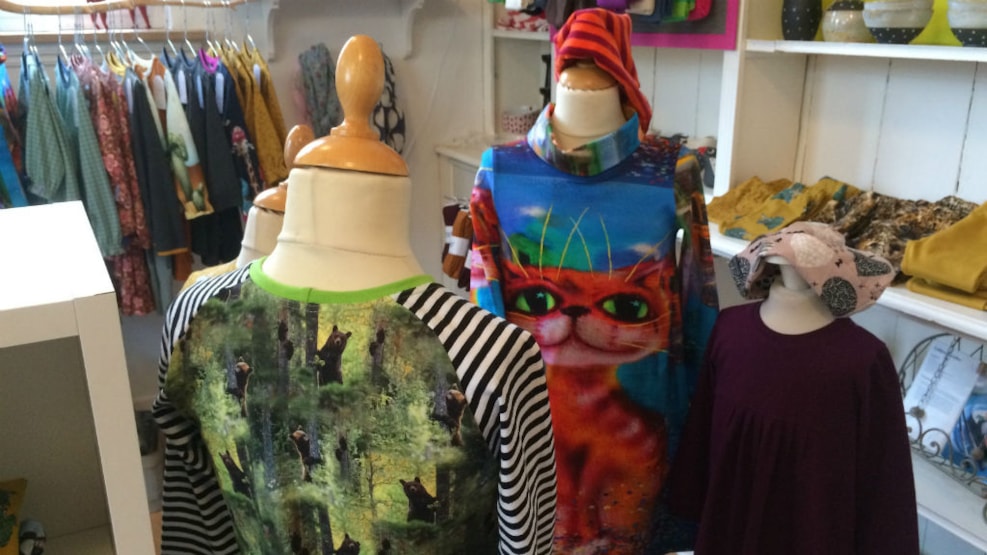 Madame Gori
The old merchant's house looks almost the same as it did when the merchant lived there, but today, it is a shop bursting with creativity where you can buy homemade dresses, and no two are ever alike. Knitwear and a few paintings. You can also buy ceramics, wooden items, glassware, jewellery, wine corks, buttons, etc. It is always possible to find a gift or a little luxury for yourself.
In addition to our homemade items, we also stock items from Greengate and Bovictus.
Nothing is mass produced here, but unique.
In addition to the opening hours listed, the shop is open when the flag is out.
Get more inspiration here:
Destination Limfjorden © 2023