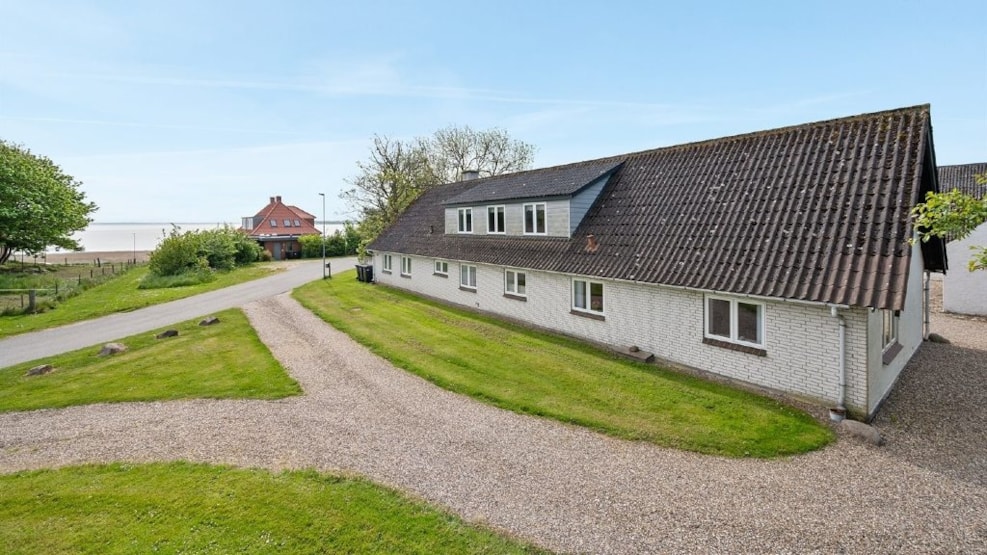 Præstegård Fur, B&B
Præstegårde is mainly rented out on Friday, Saturday and Sunday as accommodation for family parties. Naturally, it can also be rented on a weekly basis. Præstegårde is an old farm built in c. 1835. There were originally around 22 ha of land, but now only approximately 1.7 ha remain, of which 0.8 ha are around the farm, and the remainder by the beach. The farm is approximately 80 metres from the beach, where you can swim. There are patches of fine, white beach sand, but also spots with rocks and seaweed – rather depending on the wind and currents in the fjord.

In the summer, it is possible to fish for fjord shrimps – a true delicacy! A slice of toasted bread topped with freshly boiled shrimps, which you have caught, cooked and peeled yourself – what better way to end the day?

We have converted "KOSTALDEN" (the cowshed) into a function room, which seats around 40 people. There is a small kitchen with a dishwasher, fridge, cooker and microwave.
There is a toilet with a shower and washbasin. There are two double bedrooms and a storage room.

In the farmhouse, there is a large living room with a dining table and various coffee tables and chairs, TV with Fibernet, DVD and Video.
There are six double bedrooms, two bathrooms with a shower, toilet and washbasin.

Around the farm, there is a lawn for ball games.
The farm is 300 metres from the supermarket (Brugsen) and 400 metres from the harbour.
0.4 km from the ferry.
Get more inspiration here:
Destination Limfjorden © 2023