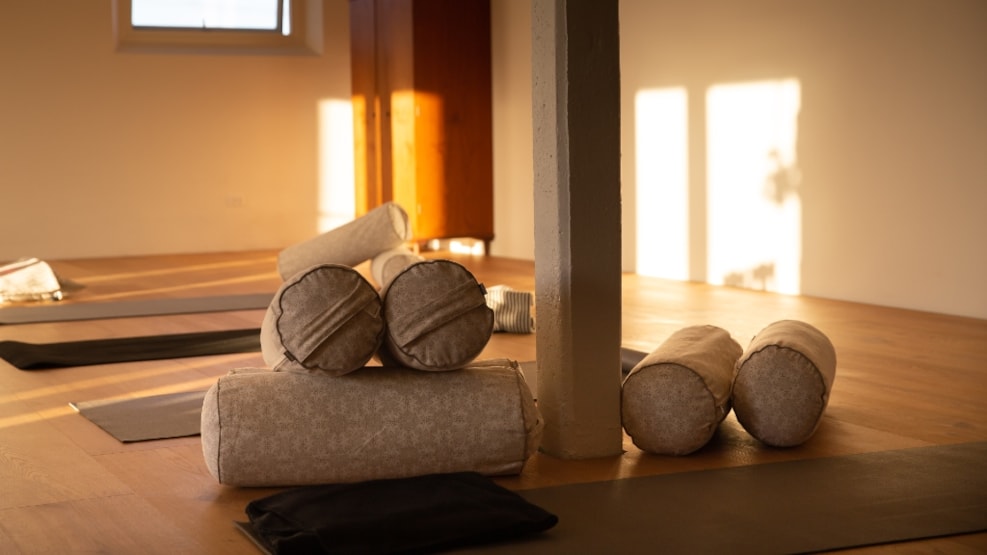 Quiet Retreat by Limfjorden
Quiet Retreat by Limfjorden
If you want to pamper yourself with a retreat of silence and contemplation on Mors, where you can find yourself in the most beautiful natural surroundings, find inner peace and get lots of energy, then this quiet retreat is the perfect choice for you.
Enjoy 3 days of silence and contemplation time at this retreat on in the beautiful area of Northern Mors. Here you will find yourself through yoga, meditation, healthy eating and walks in the beautiful nature, you will awaken your senses and create contact between the body and the head. In this unique picturesque landscape, you will meet yourself and others all the while you open yourself to the beneficial power of nature.
Several days of yoga, meditation, beautiful nature, healthy diet and time for contemplation will leave an imprint on the body and mind, which you can enjoy for a long time afterwards. One generally wants to create space for a positive influence on one's own general well-being and health and inspire oneself to find home in oneself.
Meditations and yoga take place in nature and in ROOM Yoga's beautiful rooms, while accommodation is at the idyllic Heltoften Bed and Breakfast. Heltoften Bed & Breakfast is located on the edge between the land and the water in the most beautiful nature with fantastic views of Northern Mors. Here there is space and time to immerse yourself in the many nooks and crannies of the garden and the surrounding nature, where you can retire for peace and create a presence with yourself.
There are no other guests on site during the retreat, besides your group. There are 2.5 km. between Heltoften and ROOM Yoga.
The entire program for the days can be read here: Room Yoga - Quiet Retreat
The duration of the event and the activities are of course settled in accordance with the guidelines for Covid-19. There are a maximum of 10 participants at the retreat and therefore plenty of space between the yoga mats. The yoga is designed so that everyone can participate.
Included in the price:
2 nights in a double room
All meals during the stay - vegetarian and mainly organic.
All teaching sessions
For those without a car / bicycle, we can help with transport etc. ROOM Yoga and Heltoften BB
Map material for quiet walks in the beautiful nature landscape, the locals like to call the Little Himalayas
Practical information:
Casual clothes that you can move around in.
Good and practical clothes and footwear for the walks
Slippers or thick socks
Swimwear
Notebook, if one likes to write down one's thoughts when it is not possible to formulate them verbally.
Possibly you could bring a bicycle if you want to gear down and cycle the 2.5 km along the beautiful road between Heltoften and ROOM Yoga
When:
Registration no later than 14 days before.
The retreat is settled with min. 6 participants and max. 10 participants.
Information:
For more information:
Go Tours: Quiet Retreat by the Limfjord
Or contact Room Yoga directly:
Tel .: +45 30 55 00 61
Mail: annamariemadsen67@gmail.com 
Web: Room Yoga
Get more inspiration here:
Destination Limfjorden © 2023