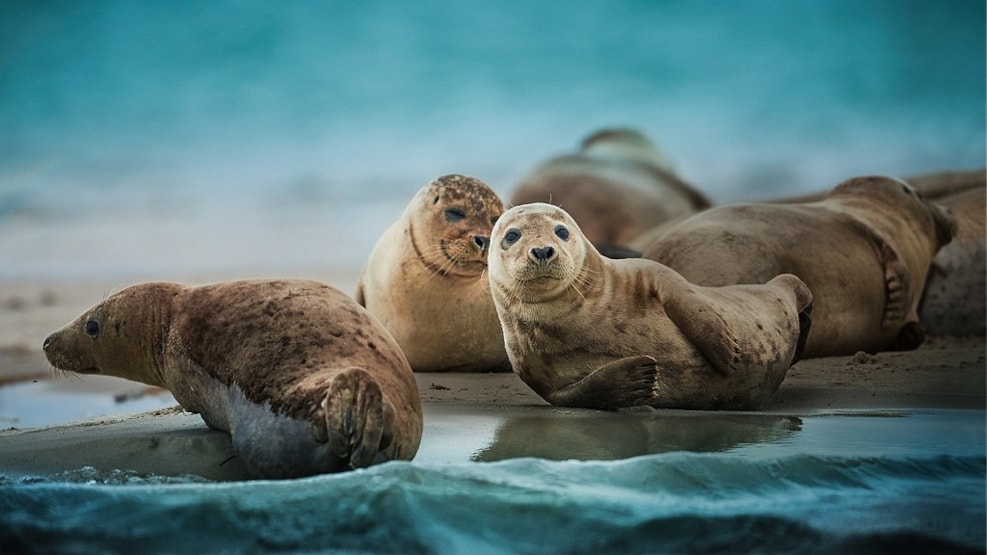 Seal Safari with Jyllandsakvariet - Local Stories
Seal Safari with Jyllandsakvarium - Local stories
Come along on a seal safari by boat and experience the unique nature at the western mouth of the Limfjord.
The experienced guide sails through the maze of fairways between the sandbanks and takes you very close to the seals. Hear about the seals' lives and why such a large population of seals lives in this particular part of the Limfjord.
The safaris can be booked directly at www.jyllandsakvariet.dk/en/events/eventprogram.