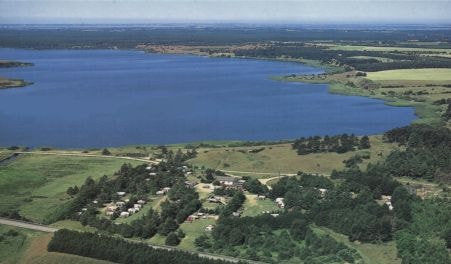 Skive Flyndersø Camping
Skive Flyndersø Camping
Close to the biggest moor lake in Denmark you will find Skive Flyndersø Camping.
Because of Skive Flyndersø Camping location it offers plenty of good hiking opportunities in the wonderful nature surrounding of the camp.
At the Camping ground there is a grill available along with a playground, launderette, public telephone and at the sites own shop you can enjoy a warm meal. 
If you want to go on a trip during your stay at Skive Flyndersø Camping there is 12 km to Hjerl Hede museum and just a 1 hours drive to the North Sea.
Information
For contact, opening hours or more information about Skive Flyndersø Camping: Skive Flyndersø Camping
Get more inspiration here:
Destination Limfjorden © 2023