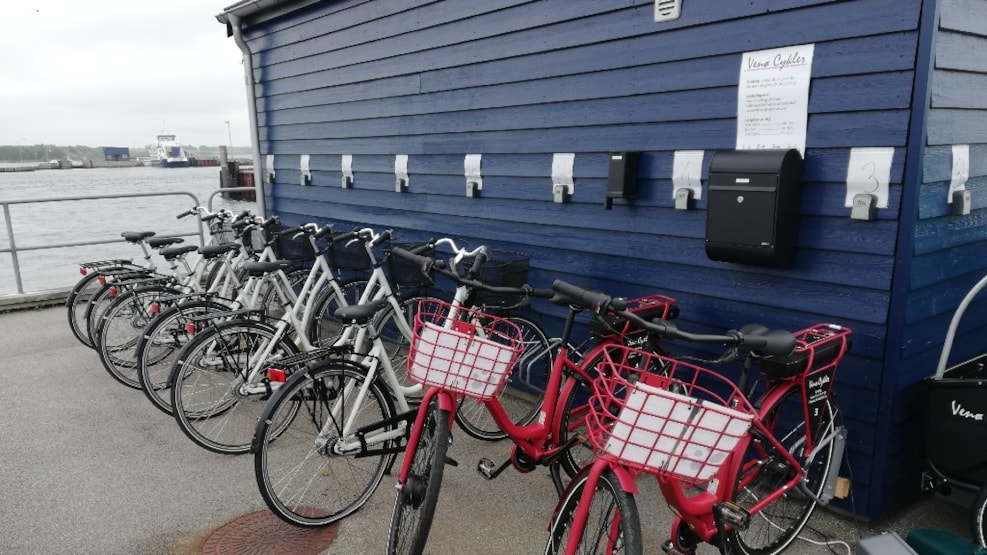 1. Venø's southern tip - Hiking along Venø's coastline
The southern tip was original were a rowing ferry with a ferryman sailed with people and animals to the mainland. A signal sign on the mainland was used to signal to the ferryman when he was needed.
In the three ferry houses, which today is private homes, the ferrymen lived until the farmers on Venø decided to establish a new ferry connection in 1958.
The present Venø ferry was commissioned in 2010 and is now operated by Struer Municipality.
At the ferry house on Venø, you can rent electric-bikes and regular bikes and get a stamp in your 'Island-passport'.

This stop is a part of the hiking route "Around Venø – hiking along Venø's coastline". You can read more about this hiking route via this link: Around Venø – hiking along Venø's coastline
Get more inspiration here:
Destination Limfjorden © 2023