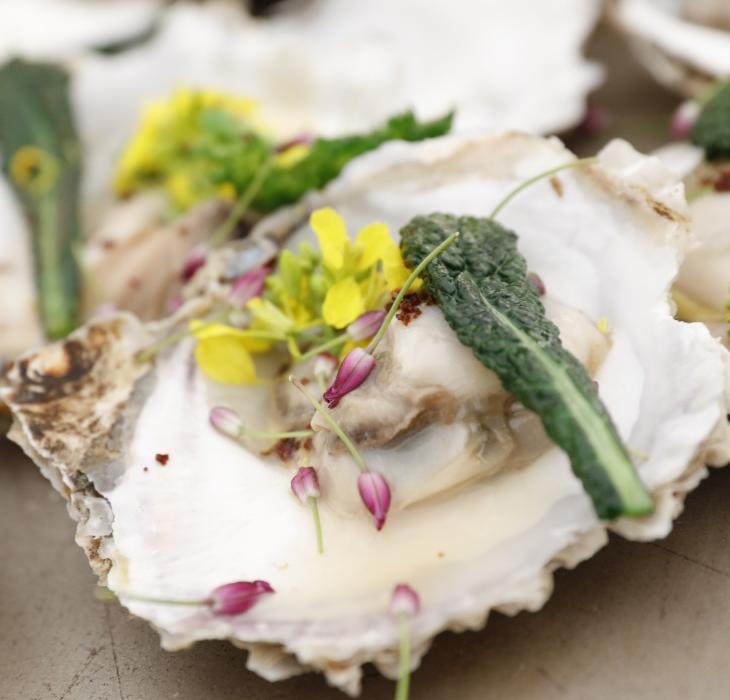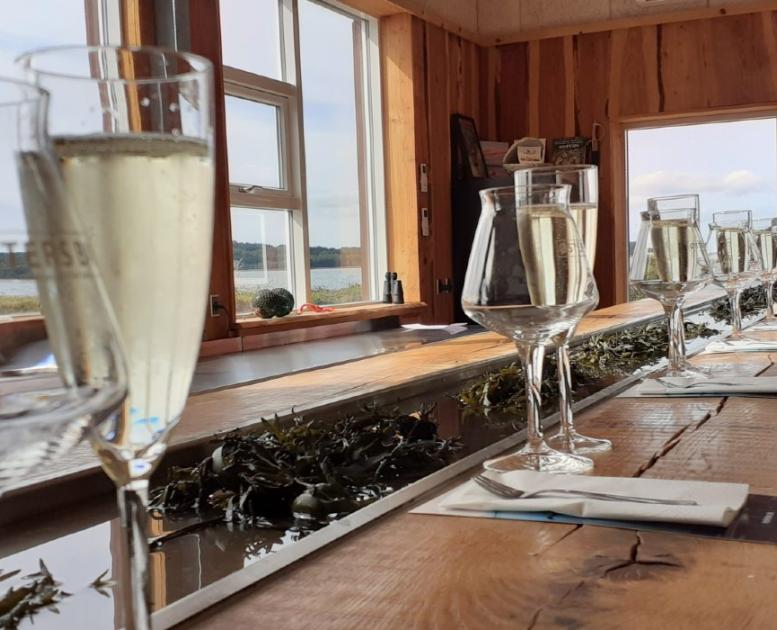 Oyster and shellfish in Limfjorden
Photo:
Destination Limfjorden
&
Destination Limfjorden
In Limfjorden you will find some of the most delicious ingredients you can have - oysters and shellfish. Just walk a few meters out in the inlet, and you will find the delicious Limfjord Oyster - which are known to be among the world's best.
You must try these delicacies as well as the many experiences we have to offer around the oysters and shellfish from Limfjorden.
 
Experiences with oysters and shellfish
The 1. October is the official opening day of the Danish oyster season and many oyster lovers see the Danish Limfjord oyster to be the best in the world.
Go on an oyster safari in Limfjorden where you can see, learn and taste the Danish oysters from Limfjorden. Wearing a pair of waders, you can go looking for oysters while learning about oysters, shellfish and the wildlife in Limfjorden.
BOOK a shellfish experience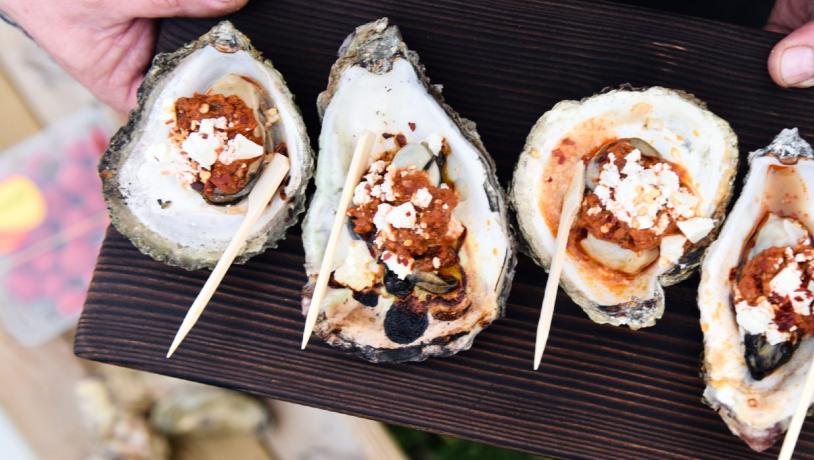 On our booking site you will find plenty of exciting and new experiences in Destination Limfjorden. Try for instance Oyster safari, Fossil hunting, boat trips to the small islands, Seal safari and much more.
 
Yearly events with oysters and shellfish
The official opening season for fishing oysters in Denmark is the 1th of October and the city Nykøbing Mors celebrates this each year with the Oyster and Mussels Premiere in the beginning of October. When the season is over, in April, we celebrate it with an Oyster Final in the beginning of April.  At both festivals there will be music, different activities and of course plenty of options to taste the delicious oysters. 
In June we held the Shellfish Festival, where you also find plenty of activities for everyone and where you can taste shellfish from the Limfjord.
 
The Limfjord Oyster is known as one of the best in the world...
Øl & Østers
Øl og østers passer utrolig godt sammen. På mange måder passer øl og østers bedre sammen end østers og champagne, som så mange ellers tror. Her får du vores bud på 24 forskellig-tilberedte østers samt hvilken lokal øl fra en af vores lokale bryggerier, der passer godt til. 
Restaurants with oysters and shellfish
Some of the local restaurants serve delicious shellfish dishes - prepared using their very own unique methods.
Find inspiration here.
 
Did you know...
.. that you can find oysters in Limfjorden all year, but it is recommended that you only collect them from September to April. The reason being that oysters is filtering water for algae, and therefore there is a chance that in the summer the oysters can contain poisonous algae, that thrives in the warm water.
Rule of thumb is that months whose name includes the letter "R", is the months where you can collect oysters.  
In the brochure below you will find more information about oysters, how to open them and delicious recipes. The brochure is in English. 
 
Nykøbing Mors - Denmark's Shellfish Capital
In the middle of Limfjorden, on the island of Mors, you will find Denmark's Shellfish Capital, Nykøbing Mors. The town hosts different events, such as The Oyster- and Clam premiere, The Oyster final and much more.
The oysters in the Limfjord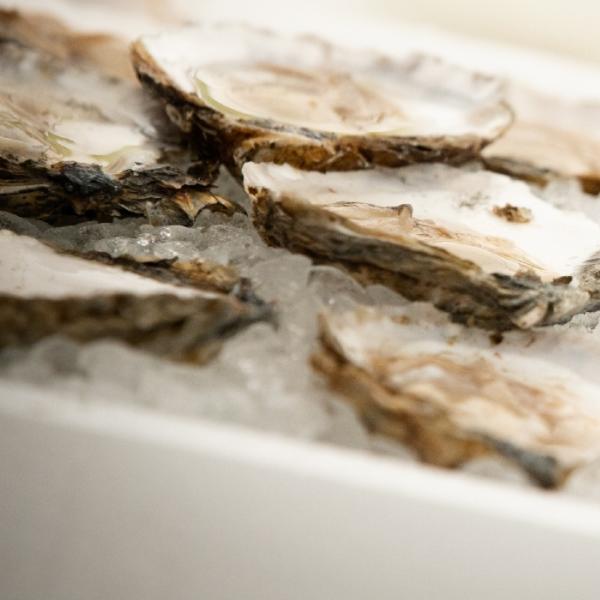 You can recognize a Limfjord Oyster from its flat and almost round shape. A good size for a ripe oyster is when it is around 8-10 cm and weighs between 60-150 grams. It takes about 3-5 years for an oyster to reach this size.
Furthermore, oysters are hermaphrodite and are capable of changing their gender depending on the water's temperature.
The Pacific oysters are an intrusive species in Denmark and is threatening the original fauna, the Limfjord Oyster, blue clams and so on. The pacific oyster is oblong and grows faster than the Limfjord Oyster. A good size for consumption is around 80-160 grams.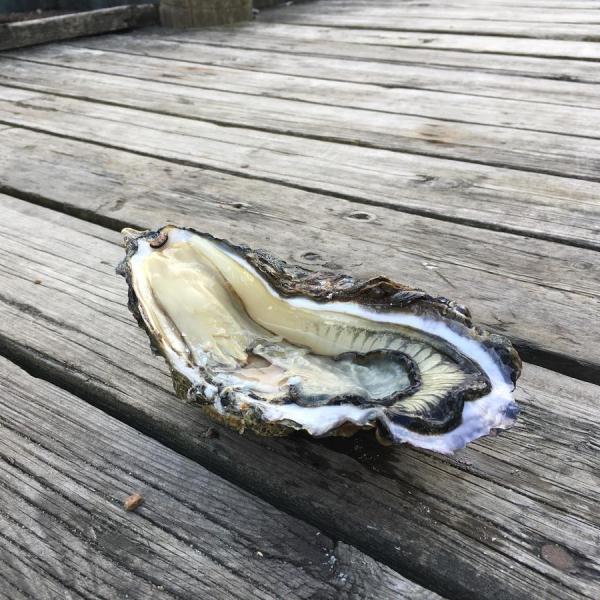 Østers og skaldyr er en delikatesse, der skal nydes med omtanke. Der kan være risiko ved selv at indsamle og spise østers og muslinger fra Limfjorden.
Informer dig grundigt inden du plukker østers og muslinger i Limfjorden. Pluk aldrig skaldyr hvis der er udstedt advarsel fra myndighederne.
Pluk ikke østers eller muslinger i nærheden af å- eller spildevandsudløb eller havneudløb.
Følg altid anbefalingerne fra din guide når du er på østerssafari i Limfjorden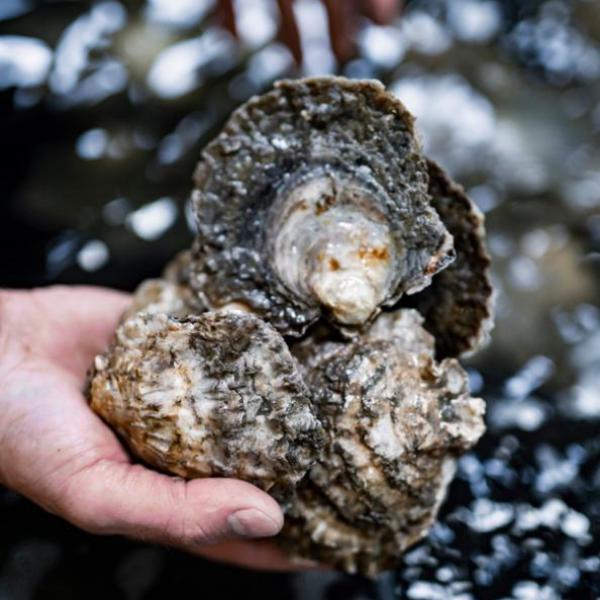 Get more inspiration here:
Destination Limfjorden © 2023