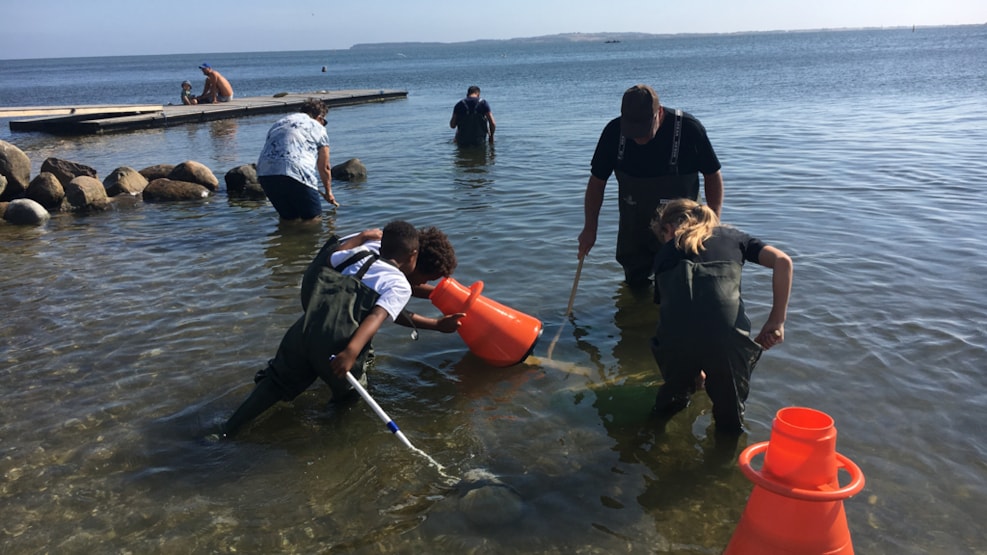 Danish Shellfish Centre
Danish Shellfish Centre is part of DTU Aqua, National Institute of Aquatic Resources at DTU, Technical University of Denmark. DTU Aqua research, advise and educate people in sustainable exploitation of the life in sea and fresh water.
Danish Shellfish Centre works with all aspects in coast-near waters, but have a special focus on shellfish: research, development, new methods, communication, and production.
They have a huge focus on informing, communicating, and entertaining about shellfish: about their life cycles, their hatching and production, their meaning for the inlet Limfjord's ecosystem.
All this is done by challenge and exciting shellfish experiences in the hatching areas, in waders along the beach and with a chef in the kitchen.
There is much to learn and experience at Danish Shellfish Centre.

For more information
On the Danish Shellfish Centre's homepage, you can read more about who they are and the different guided tours you can join: Danish Shellfish Centre's Homepage
Get more inspiration here:
Destination Limfjorden © 2023