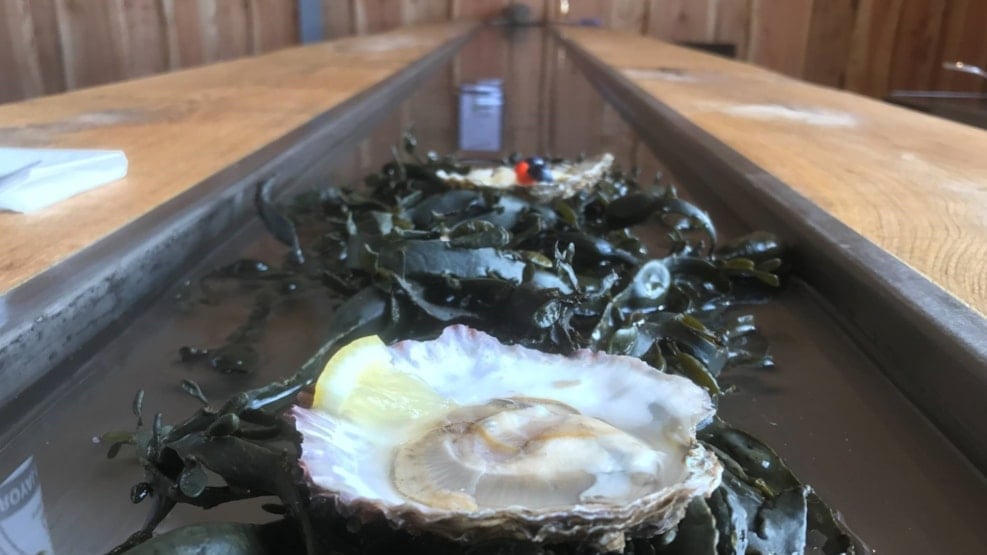 Danish Oyster Bar - Glyngøre Shellfish
The Oyster Bar at Glyngøre Shellfish serves fresh and local oysters with a view of the Limfjorden. You will get an authentic and present food experience at the great oak bar with salt water running down the middle.
In the red wooden building at the habour in Glyngøre you can enjoy oysters fresh from the oyster basins. The oyster bar seats 45 people and is made from massive oak railway sleepers. From the bar you have an impressive view of the Limfjord. The famous Danish artist Bjørn Nørgaard has created "The Oystermother" with hangs from the ceiling in the bar. 
Glyngøre Shellfish delivers Limfjord oysters year round to the finest restaurants in Denmark and the world.

Opening Hours throughout the Year "when we are there", please call 2012 0531:
Thursday 11.00 - 17.00
Friday 11.00 - 17.00
Saturday 11.00 - 15.00