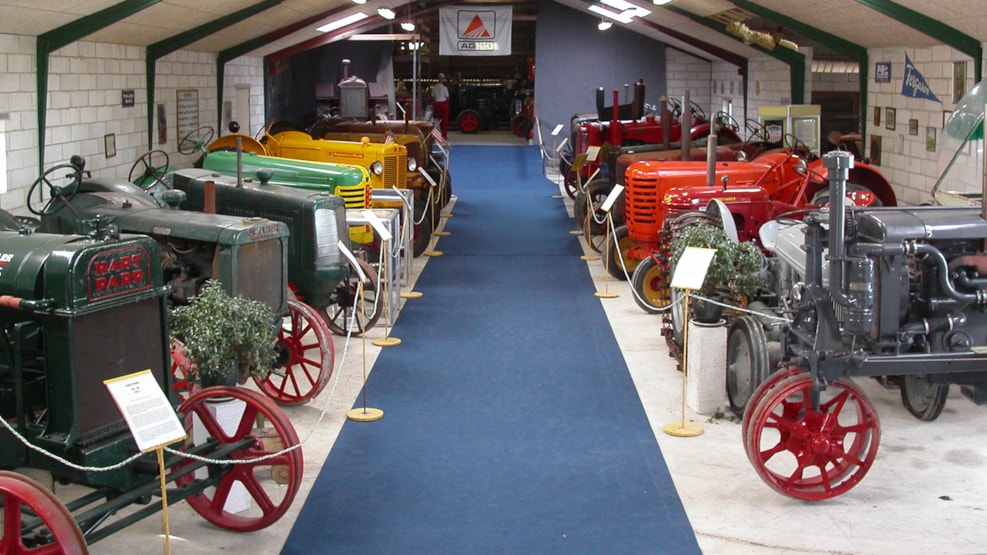 Autocamper parking space - Morsø Traktormusem
There are four different autocamper parking spaces in connection to Morsø Traktormuseum, and when staying overnight you'll get a 20% discount for the entry ticket to the museum.
Please contact Morsø Traktormusem for reservations. The price is €14 per night. Access to power and toilet.
Morsø Traktormusem is the oldest tractor museum in the country. The collection of tractors was established more than 30 years ago. The museum opened the 23rd. of October 1980.
There's no less than 100 different tractors on display, spread across 55 brands. The oldest is an American Heider from 1917, and the latest is a Fiat from 1960. The museum has been importing tractors the last 20 years, from places like the former DDR and Poland, USA, Holland, Germany, Norway, Sweden, the Czech republic and France. This vast span has made the collection particularly unique. The exhibit is spread over an area of 1.400 sq. m., distributed in 5 halls. Many of the tractors are maintained using original equipment. NOTE: All the tractors of the museum are at least 60 years old.
Get more inspiration here:
Destination Limfjorden © 2023