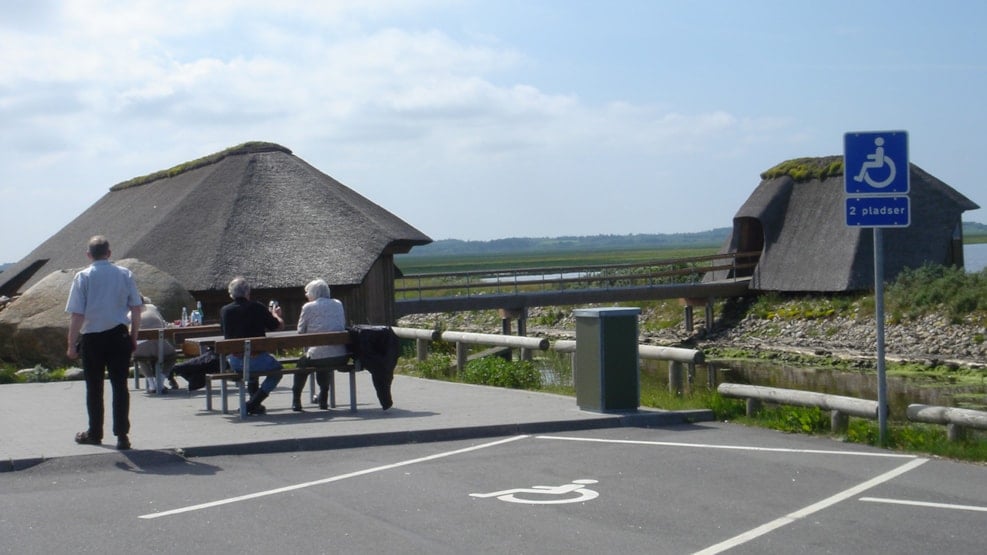 Biking Holiday – The Limfjord Route in 12 Days
The Limfjord Land is a fantastic area for biking. The route has a length of 610 km and takes you all the way around the Limfjord.
The Limfjord separates Northern Jutland in two and stretches from the gentle landscape on the east coast to the harsh nature on the west.
The landscape between Hals and Harboøre is characterized by its many bridges and ferries that tie the fjord and its many islands together.
This biking tour both starts and finishes on the island Mors and it guides you to experience all of the Limfjord. From your starting point on Mors, you bike south and along Nissum Broad directed toward the West Coast. Here, an obvious detour is to visit the small island Venø. Next, hop on the ferry from Thyborøn to Agger, by which you arrive in Thy, where the landscape is characterized by both the sea and the fjord. From here, you find your way back to the rhythm of the Limfjord, as you continue your bike North.
Aalborg – also known as the Paris of the North – lies beautifully by the fjord and, from here, the Limfjord Route guides you onwards towards the Kattegat Sea. Again, you cross the fjord by ferry, this time from Hals to Egense, from where you bike back to the city of Aalborg. After your second overnight stay in Aalborg, you hop back on your bike and follow the Limfjord Route south, enjoying the beautiful view of the Limfjord island Livø.
Your biking holiday continues around the peninsula Lovns and Lovns Broad on your way to Skive. From here, you continue around Salling with a beautiful view to Fur, before you cross the Limfjord for the last time – this time, via the Sallingsund Bridge. Your biking holiday ends with an overnight stay on Mors.
The route for your biking holiday can be shortened and altered to match your wishes. Contact VisitMors on phone +45 9772 0488 or send us an email on mt@visitmors.dk and we will find the best solution for you.
INFORMATION:
12 days at inns and hotels, breakfast, maps, tour description and leaflets.
Daylaps 45-75 km.
PRICES:
12 days/11 overnight stays € 925,- per person in a double room.
ADDITIONAL PAYMENTS:
Single room 12 days € 565,-
TOUR NO. 513
Get more inspiration here:
Destination Limfjorden © 2023