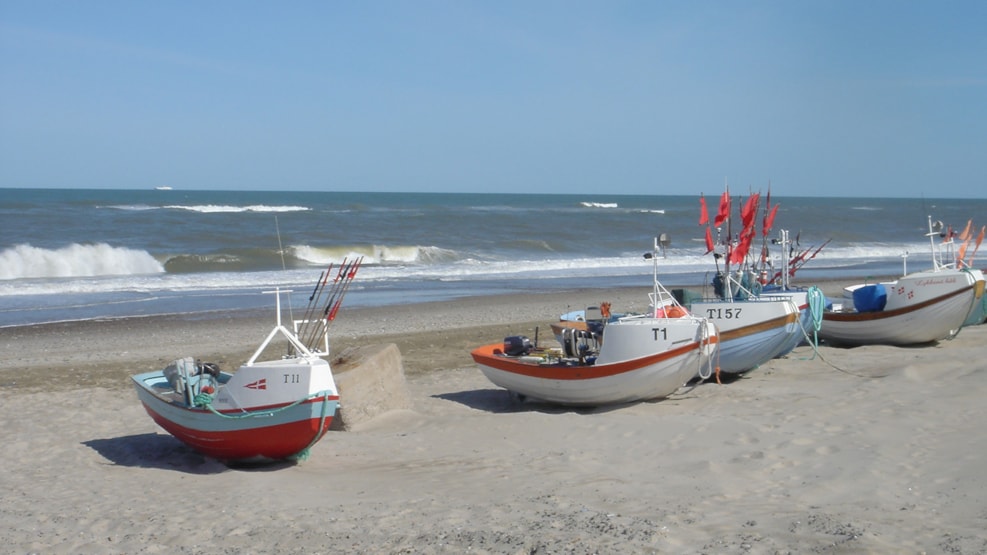 Biking Holiday – Mors and Thy National Park in 6 Days
This biking holiday invites you to enjoy the best from both Mors and Thy. You begin and finish your bicycle route on the island Mors, which is renowned for its highly varied nature with hills, slopes, beaches, forests, and fields.
The route takes you across the Limfjord, which has always been a challenge and a border between Mors and Thy. In 1939, a bridge was built between these two parts of the country, however, the good-natured mutual banter between the islanders and the people of Thy did not stop there.
Thy National Park is the largest wilderness area in Denmark, so, here, you can experience the magnificence and grandness of nature. Because of its vastness, it is the perfect place for plants, birds, animals, and people, who love the spaciousness, high skies, and plenty of fresh air.
Thy separates the West Coast and the Limfjord with its impressive nature. Here, the following three towns frame your biking route: Hanstholm, which proudly lies on the windy shoulders of Jutland; Hurup Thy, where you can experience their popular market days every Monday during summer; and Thisted, the capital of Thy, located beautifully by the fjord. In summer, you hop on the ferry at Næssund on your way from Hurup to Mors.
INFORMATION:
6 days at an Inn and hotels. Incl. breakfast, maps, directions and brochures.
Daylaps from 35-50 km
PRICES:
5 nights € 499,- per person i double room. Children u. 12 years € 204,-
EXTRA:
Single room € 217,-
Half board € 170,-
Luggage transportation per. person € 116,- (min. 2 Pers.)
Extra night € 68,-

TOUR NO. 504
Get more inspiration here:
Destination Limfjorden © 2023