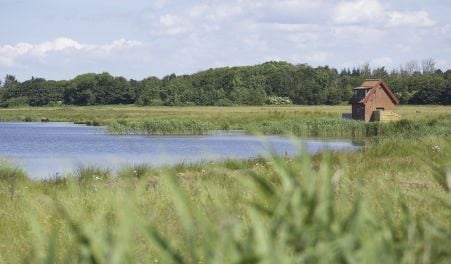 Brokholm Lake and Nature Centre
In the 1780s, draining of the area was initiated. In the fall of 1999, the pumps were shut off and the approximately 100 hectares large Brokholm lake reappeared. Today, it constitutes an area of outstanding natural beauty. The former pump house is transformed into a lookout tower - when the water returned, so did a rich bird life. Admittance is open for all - bring your binoculars.

Brokholm Nature Centre, with exhibition rooms and classrooms, is situated close by the lake.

There are primitive campsites/shelters by the lake.

Parking opportunity at Vejsmarksvej 15.
Get more inspiration here:
Destination Limfjorden © 2023