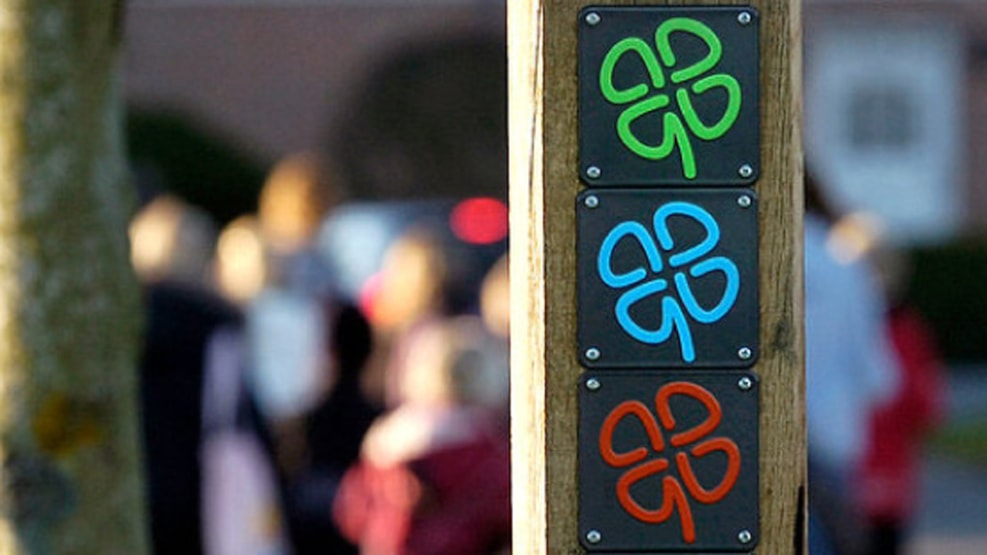 The Clover trails
The Clover trails (danish: Kløverstierne) is a new national project for trails close to towns. They offer inspiration and call for you to get out and make new experiences.
The idea is to help citizens rediscover their own town, or see it through the eyes of a tourist. There's four different route lengths, ranging from 2½ to 10 km, adding up to a minimum of 25 km new exciting trails with something for everyone. The trails are also handicap-friendly.
Four routes and different lengths
A Clover trail consists of four different routes, all emerging from the same starting point. In the case of Nykøbing this point is located at the harbor in front of the tourist office. Every route has a distinct colour and length. The Clover trails are established on existing public paths, and all four routes are accessible to everyone. In addition there are detours from the ordinary routes, taking you to smaller paths and a more challenging terrain. This makes 25 km of Clover trails, and 10 km of detours for those who like to see a bit more forest and/or fjord.
QR-codes and categories
On some of the wooden poles on the route, there will be QR-codes linking to information about different sites on the routes.
See the Clover trails at www.fodslaw.dk or get a brochure at Morsø Turistbureau.
Get more inspiration here:
Destination Limfjorden © 2023