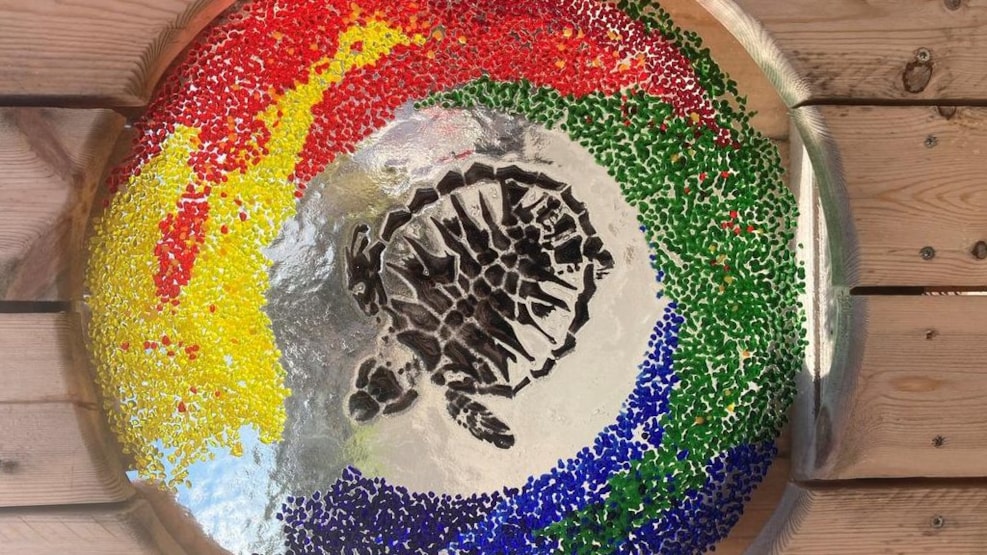 Creative family trip to the lovely island of Mors
Creative family trip to the lovely island of Mors
Get an unforgettable and creativ family trip to the lovely island of Mors that is sure to bring you closer.
Experience the grand nature found only on the northern parts of Mors, together with the many activities found in between the nature. You get to stay in your own holiday home, at the same time you get to unleash your creativity and create unique glass art pieces like candlesticks, bowls, dishes, vases, figurines, jewelry, hideous or adorable monsters and much much more.  


Program:
Day 1
The entire experience starts in the workshop Glass4U at 1 pm. Here you have to make your very own unique glass art, where the host Anette, of course helps and guides you along with good advice and ideas.
At 4 pm you are accommodated in to your own holiday home, where it is possible to cook in the well-equipped kitchen. You are welcome to eat out on the cozy terrace or up in the gallery.
In the evening, it is possible to borrow various board games and darts for a relaxing family evening.
If you want more out of the day, it is recommended that you arrive at 10 o'clock in the morning, where there will be an opportunity to see the place. Then you can hike a trip to Limfjorden, where you can be lucky to find driftwood, fossils and oyster shells that can provide inspiration for or be used with glass art. It is possible to buy a picnic basket, which can be taken and enjoyed by the beautiful Limfjorden.
Day 2
After breakfast (which can be made in your own kitchen or picked up at a baker or grocery store, just 4 minutes walk away) you are ready to explore the island of Mors. On this front your host Anette is happy to help with good advice on what to experience.
Once your glass art is burned, it can be picked up at the workshop. It is also possible to have it sent in a secure box.

The experience includes:
- 1 night in one of the cozy holiday homes for up to 6 pers. (Price is per holiday home)
- A guide to the different phases of the glass art process
- Technical assistance for tools and glass options
- 100 g finished glass art per. guest
- Coffee, tea and water during the glass workshop.

Practical information:
From 5 - 105 years at Glass4U
Disabled facilities in the workshop, in the holiday home, café and glass shop
Closed shoes so you do not get pieces of glass down to your feet
Minimum booking: 1 holiday home with up to 6 guests
Maximum booking: 3 holiday homes with up to 18 guests.
For more information:
For more information visit Creative family trip to the lovely island of Mors
Otherwise contact Anette directly
Tel .: +45 21 12 44 41
Mail: anette@benefit4u.dk 
Web: Event4U
Get more inspiration here:
Destination Limfjorden © 2023