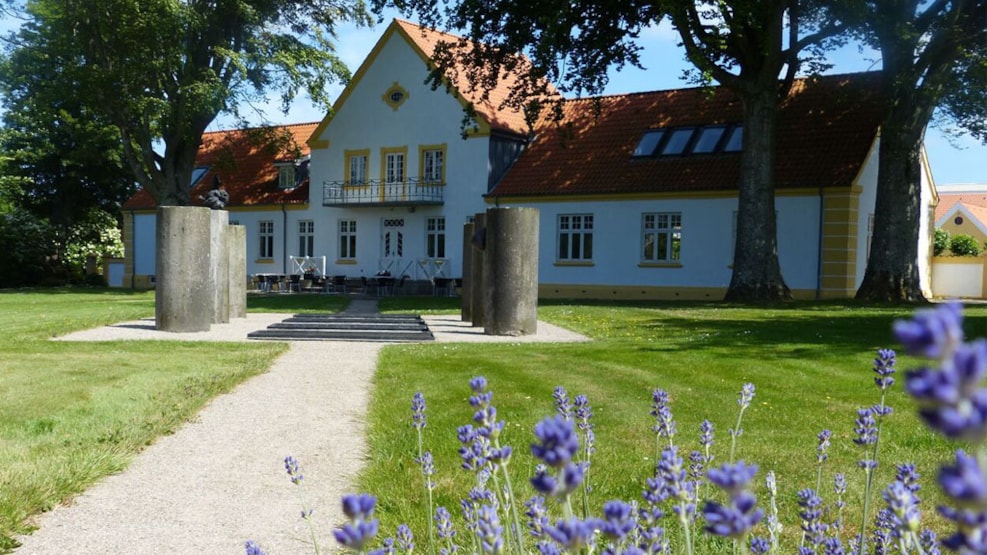 Cultural Centre Gimsinghoved - Struer
Gimsinghoved - Struer is the main building of an archetypal Danish farm with a delightful old garden. It is now used as a cultural centre, and, as such, is the venue for a wide range of art exhibitions, lectures & concerts.

In the café and the lovely old garden, visitors can enjoy a cup of coffee, a beer or a soft drink.