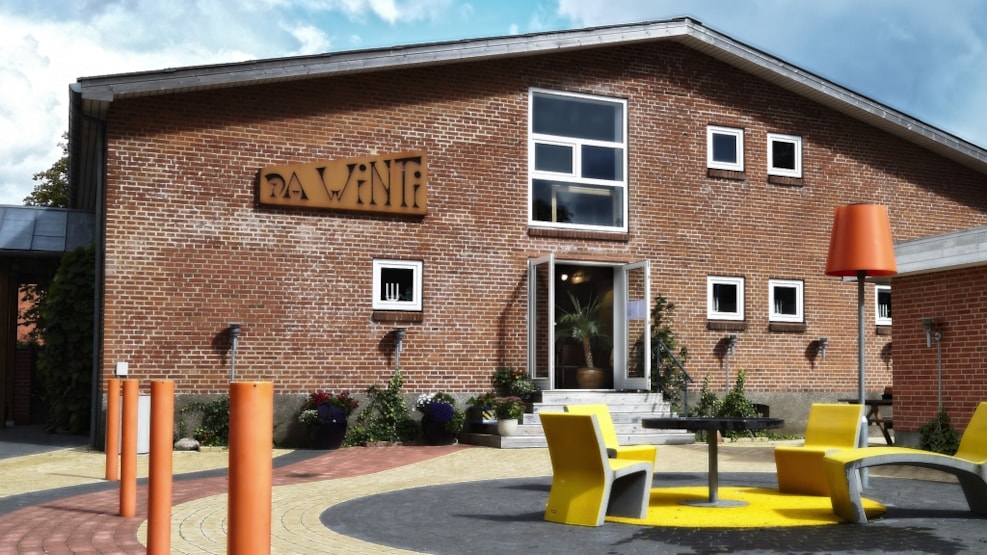 Da Winti
Da Winti
Da Winti is a culture house with a Café.
Da Winti houses a large art collection with a variety works by visual artist Richard Winther, who worked here from 1987-92.
After restoration Da Winti reopened in 2011 and now shows an extensive exhibition of visual art from the 1960s to the present day. Guided tours of the collection are available at any time by appointment, except during the winter months.
Light lunch dishes as well as coffee and cake can be ordered at the Café.
Da Winti hosts a number of events during the year, including concerts, lectures and exhibitions, and the house is also rented out for private events.
When Da Winti became the center of the large contemporary art project "Sculpture Village Selde", which every year since 2013 has exhibited contemporary art in publicly accessible places in Selde curated by visual artist Marianne Jørgensen, Aarhus and supported by the Statens Kunstfond, Skive Municipality and others and residents of the area.
Guided tours are offered to the works in Selde all year round, possibly. combined with a visit to Caféen.
During the summer holidays, there is a guided tour every Tuesday from 10 am to 12 pm: "Local Stories" in Selde - you can order lunch or coffee and cake in the Café in Da Winti.
More information
For contact, opening hours or more information about Da Winti: Da Winti
Get more inspiration here:
Destination Limfjorden © 2023