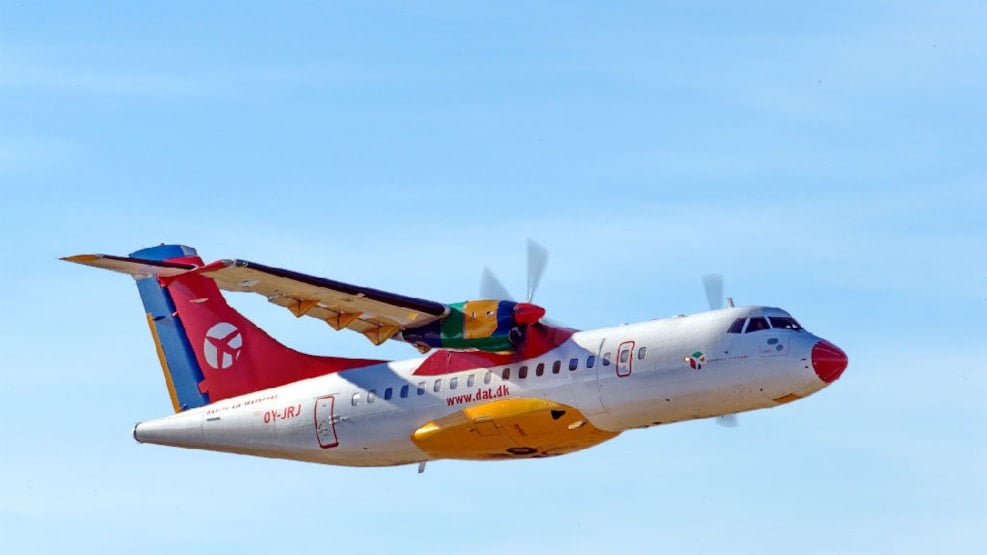 DAT - Danish Air Transport
DAT is a Danish airline founded in 1989. We provide a number of scheduled services as well as passenger charters and freight services. Right from the start, we have been passionate about providing high levels of reliability, personal service and flexibility when its needed. Or, to put it another way, we get to our destinations on time and we keep our promises. 
At DAT's headquarters and at our destinations, DAT's employees make sure that everything runs smoothly. Right from refueling to safety procedures, inflight catering, staff flight-time, maintenance, flight plans, agreements with airports and much, much more. 
In order to ensure that our passengers and personnel feel completely secure, safety is our top priority. They are subject to regular and thorough safety checks and are kept in the best possible condition, to ensure that they meet both our stringent requirements and flight-safety regulations. 
Our logos and livery illustrate DAT's values as a flexible company. Blue, yellow, red, orange and green make our planes and logo distinctive. We are proud to be different, and we are just like our planes, colourful and flexible.
Get more inspiration here:
Destination Limfjorden © 2023