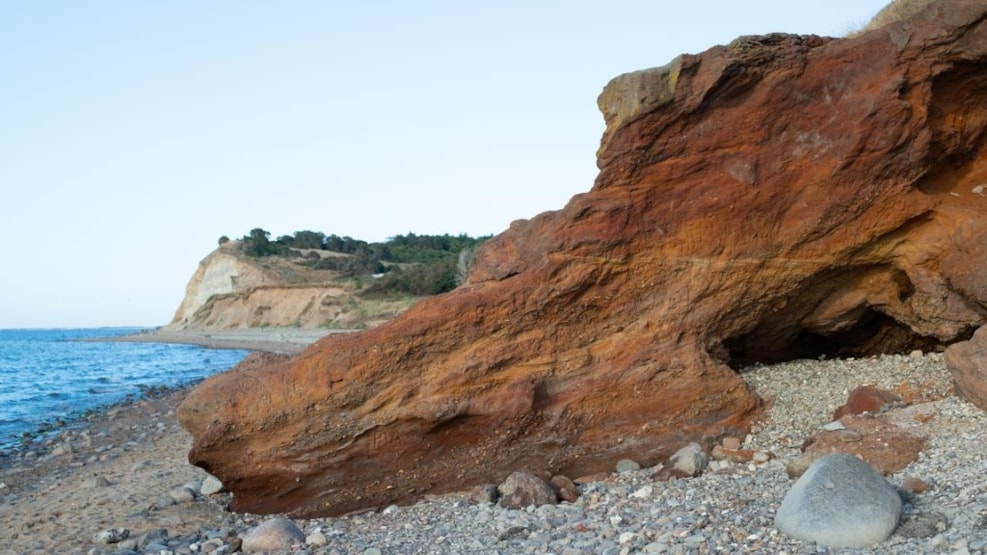 Den røde sten (Red cliff)
A large red cliff on Fur's north coast.
 
The red rock is a rust-red sandstone rock that stands out at the beach edge below the cliff. The red rock is always red because it is washed clean by the salty water, which further reinforces the rust content of the iron content in the surface.