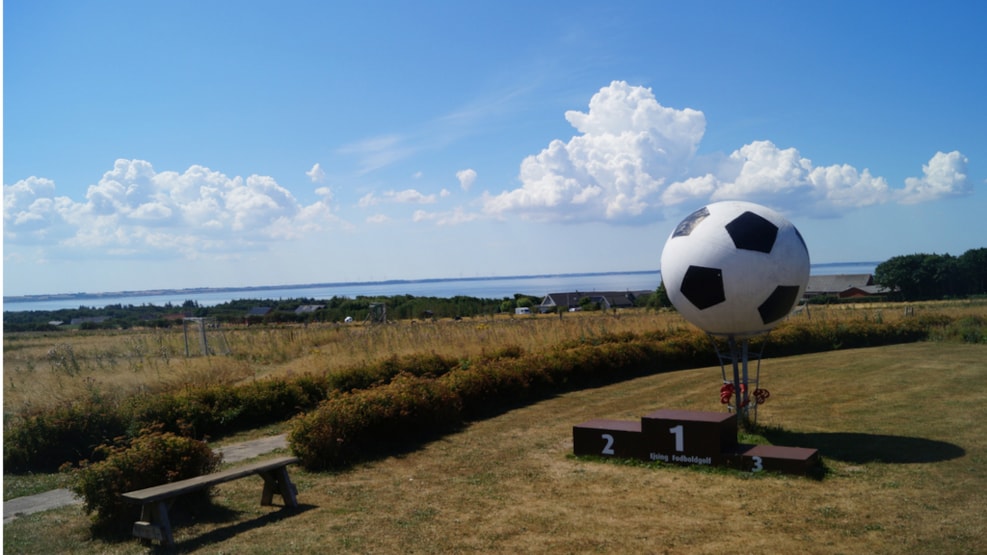 Ejsing Soccer Golf
Ejsing Soccer Golf is located in a magnificent natural environment with a fantastic view over the Limfjord.
Company outings, birthday parties, class events, bachelor parties, girl trips, etc. - A super game for all ages – if you can kick a ball, you can join. The game is in its simplicity that you have to play through the course in as few kicks as possible.

Each hole has its own challenges and obstacles, so it's not necessarily the one that's best in traditional football top performers. It is not just easy, and although some obstacles teases, it's fun, single kid is lightning fast call to life.

Before or after the game you is welcome to enjoy your own food and drink in our lovely house outdoors or indoors. Toilet, water, gas barbecue grills and general grill is free of charge.
Get more inspiration here:
Destination Limfjorden © 2023