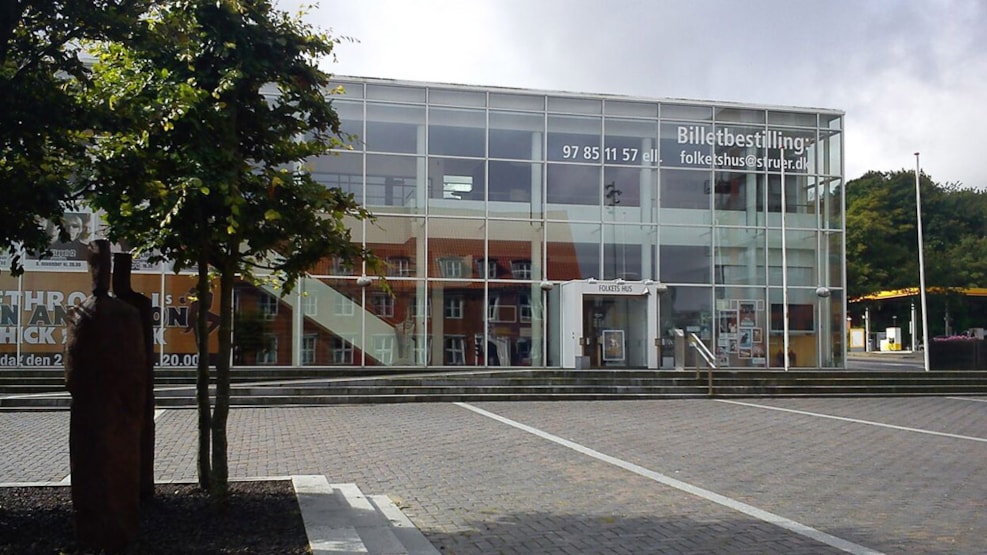 Folkets Hus - Struer
"Folkets Hus" - Struer

"Folkets Hus" (= People's House) is a vibrant and modern cultural house situated in the heart of Struer at the beautiful town square Tegltorvet.  The house provides every year a great range of different cultural offerings of great joy for a broad audience of all ages. 

The building was designed by architect Per Clausen from Møller Nielsen Architects in Struer, and is built in 2005 on the site where the former People's House was located.
Get more inspiration here:
Destination Limfjorden © 2023