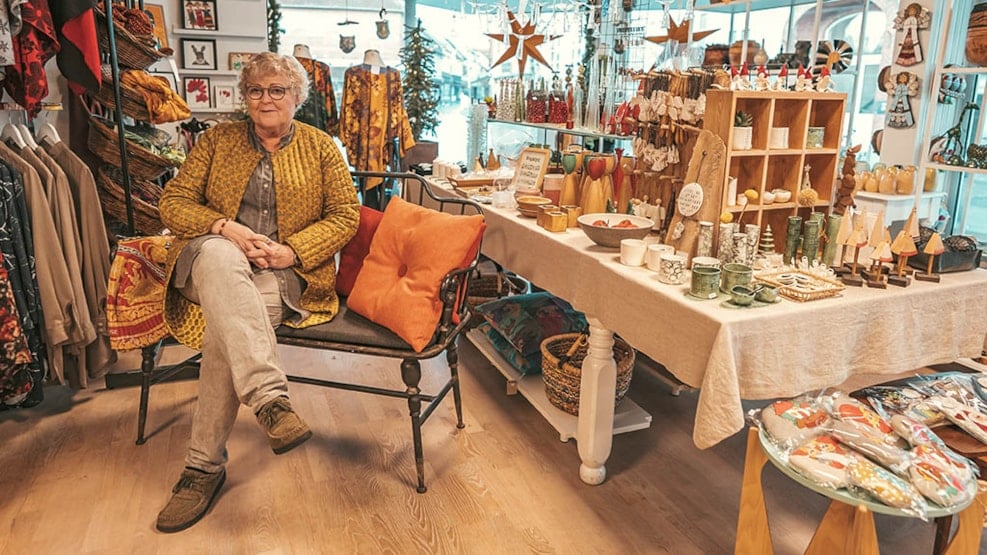 Fruens Fristed – Nykøbing Mors
Fruens Fristed is an exciting, creative shop located right in the heart of Nykøbing Mors' pedestrian street.
Fruens Fristed has many diverse things to offer. Here you will find beautiful unique handmade items that you cannot find in other chain stores. At Fruens Fristed you are always able to find a small gift/hostness gift, or something for self-indulgence. There are lots of ceramics, jewelries, felt, leather bags, glass, driftwood, pictures, candles, napkins, pillows, and silk textiles.
At the first floor of the shop, there is a changing gallery exhibition, and occasionally exciting evening events where you can register in the shop.
For more information
You can read more about Fruens Fristed here: Fruens Fristed, Nykøbing Mors 
Get more inspiration here:
Destination Limfjorden © 2023