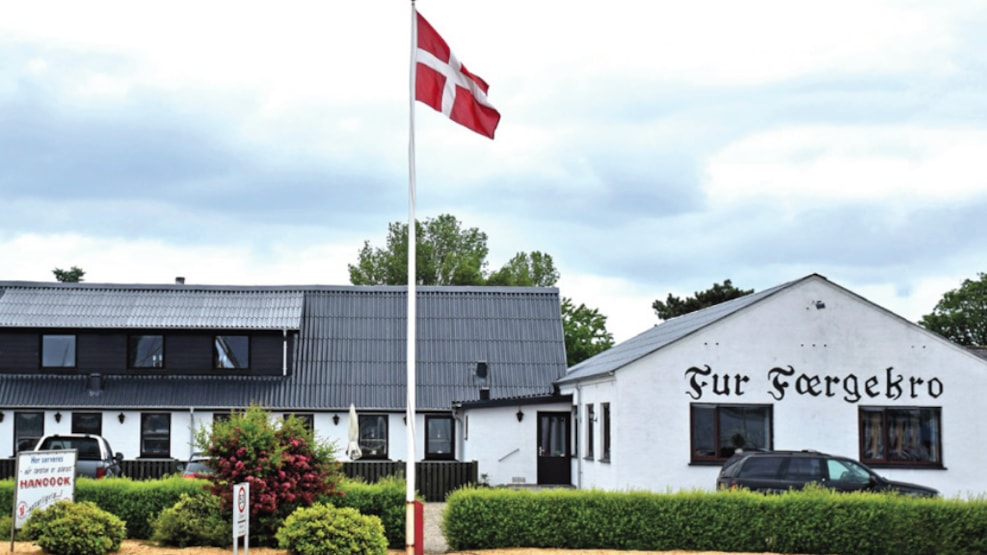 Fur Færgekro - accommodation
Charming and cozy village inn with a beautiful view over the harbor and the Limfjord
Charming and cozy village inn with a beautiful view over the harbor and the Limfjord
Fur Færgekro is located next to the ferry berth and has one of the best views over the harbor and the Limfjord. Fur Færgekro both offers single and double rooms with and without bath, as well as holiday apartments. For all room reservations, breakfast is included in the price. The remaining meals of the day can be enjoyed in the inn's dining area, where traditional and great Danish food is served, and you can always find fresh fish on the menu.
Pets are not allowed.
A bit of history
Around 100 years ago there was a lonely ferry yard. Today it is a harbor town with lots of activity - and Fur Færgekro is still exits there as Fur's first eatery.​
The ferry inn was originally a farm, which was obliged to help people travel across the Limfjord. But in 1846 the ferry yard was granted permission to run a tavern with overnight stays, which became the ferry inn as we know it today. In the 19th century only two properties at the crossing existed. But over time, more houses have been constructed and the harbor town is now vibrant.
For more information
You can read more about Fur Færgekro on their website: Fur Færgekro
Get more inspiration here:
Destination Limfjorden © 2023