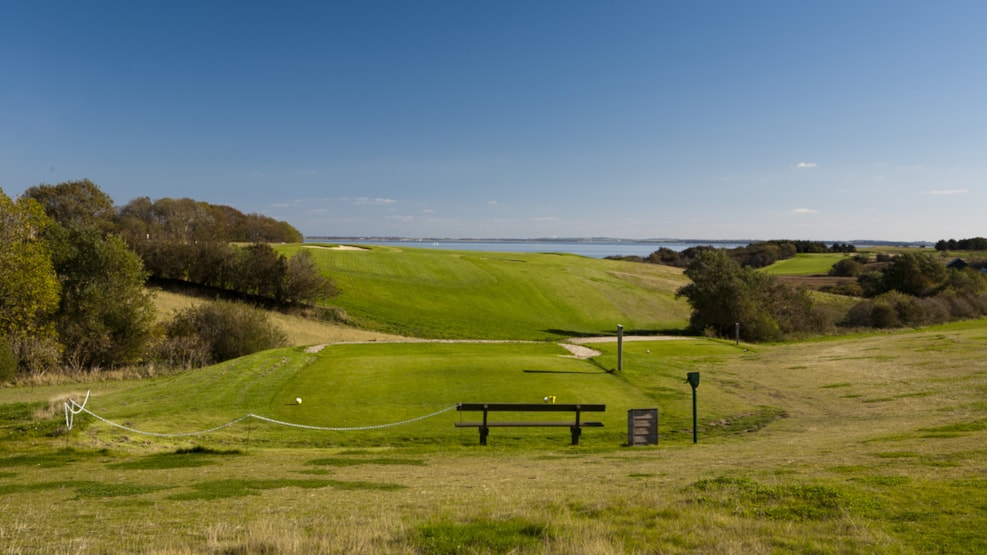 Golfing vacation with gourmet dining
You'll get golfing, gourmet dining, beautiful scenery and fresh air in this golfing package.
One of Denmarks most beautiful golf courses is located on Mors. It resides on the outskirts of Nykøbing, with the most beautiful view of the Limfjord. For this reason is has been named "Perl of the Limfjord".
The facility's 18-hole golf course has a unique position - right at the Limfjord. The course provides ample challenges for amateurs, trained and professional alike - a sublime experience for any golfer. The course's first set of holes are located in park-like surroundings, while the last are in the hilly landscape along the fjord making the wind a co-player.
Overnight stay and board at Sallingsund Færgekro, surrounded by magnificent nature and with a view to the Limfjord.
Price: € 139,- per person
1 overnight stay at inn incl. breakfast, three-course gourmet meal and 1 green-fee
Extra green-fee: € 35,-
Tour no. 702
Get more inspiration here:
Destination Limfjorden © 2023