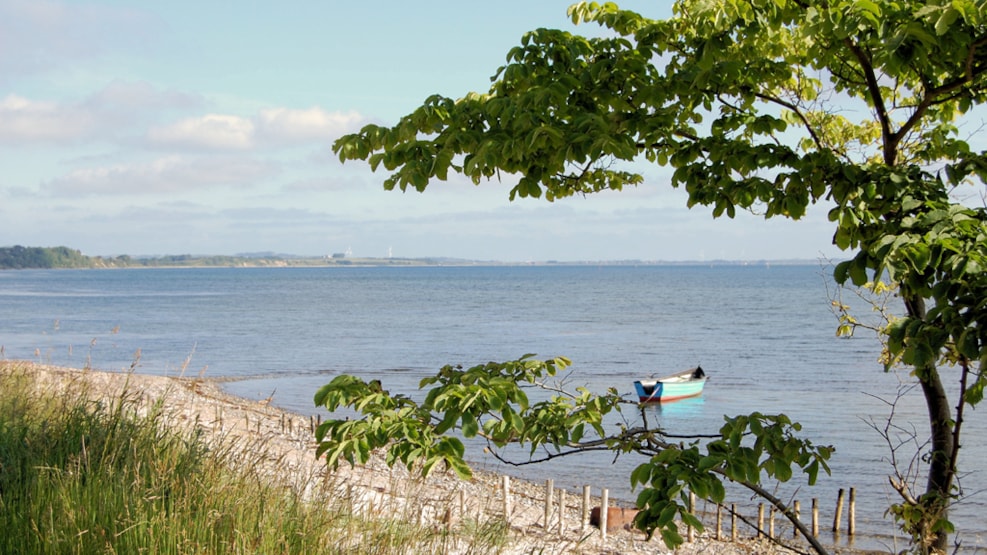 Hiking holiday at Nordmors with 3 overnight stays
On Mors, there are several places to hike! It is obvious to hike along the Coastal Route, either on the beach or on trail systems close to the water. Here, you can still hear the waves of the Limfjord and feel the salty air. Put together your own hike or let VisitMors take care of it – the possibilities are manifold and a tour can be arranged in all price ranges. 

Starting in Nykøbing, follow the route to the north of Mors. Accommodation is close to the two museums Moler Museet and Skarregaard, which you should not rob yourself from experiencing! Hike along Thisted Bredning and visit Salgjerhøj, which is the highest point on the island, and the great Mo-Clay cliff Hanklit. From both places, there is a beautiful view overlooking the Limfjord and Thy as well as the island. On the last stage, you can continue along the Coastal Route and get on the bus (free) back to Nykøbing, or you can hike across the island via Bjergby, Tøving, and return to Nykøbing. 
Daily stages of 15-20 km
The price includes: 3 nights in db. room at an inn or with Bed & Breakfast hosts. Includes breakfast, dinner, packed lunch, and the book The Coastal Route. 
Price per person in shared room DKK 2.175, - (min. 2 persons)
Luggage transport per person DKK 400, - (min. 2 persons)
Get more inspiration here:
Destination Limfjorden © 2023