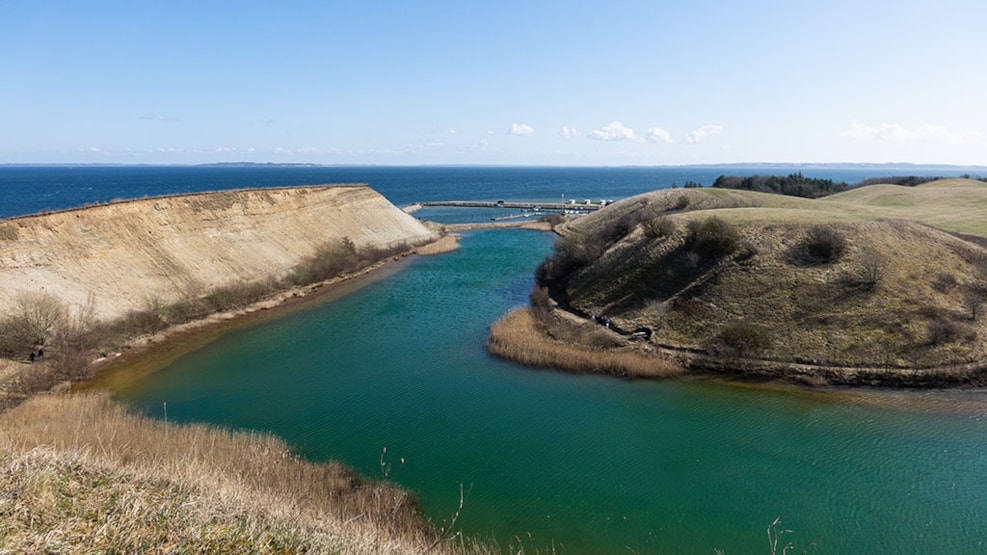 Hiking-stay at Event4U
Looking for a hiking getaway with nature as the backdrop on beautiful Nordmors? Event4U has the stay for you.
If you urge for a stay with nature as the scenery at beautiful Nordmors, then Event4U has the stay for you. Your Hiking-stay includes overnight accommodation in disabled and child-friendly holiday home with food – breakfast, make-your-own lunchbox and dinner in their Cafe4U, as well as a walking card for all routes.
Besides the unique nature, Hanklit is located on Nordmors, which is the best-known pier formation on the island with its height of 61 metres. This spot has dark bands of volcanic ash and dates back the island's geological history to more than 55 million years. And from that time, both professionals and people find beautiful petrified animals and plants known as fossils. Many of these finds can be seen at the nearby Fossil- og Molermuseet, for which Event4U can help book tickets.
The island of Mors is surrounded by the waters of the Limfjord and the landscape is full of forest, fields and meadows that are pure joy for the soul to experience. Many walking routes are marked as "Kløverstier" in different colours, and if you are looking for a longer route, there is the "Kystruten/Coast Route", which guides you around the edge of the water. There are a multitude of hiking routes here, hence pack your suitcase and hiking boots, and Event4U will guide you to a nature experience that is undisturbed and unique - because here there is space to experience and recharge.
Get more inspiration here:
Destination Limfjorden © 2023