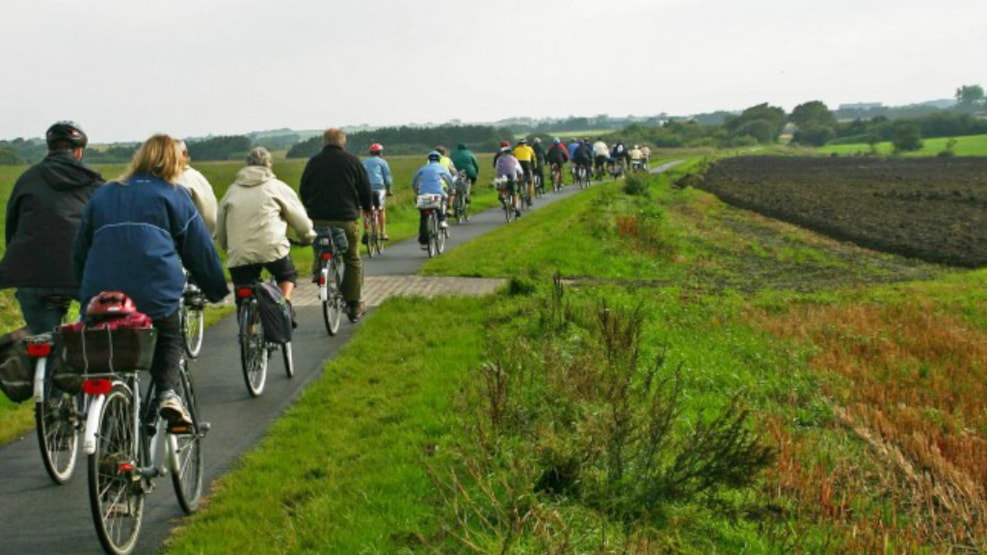 The hiking trails Kløverstierne in Lem
"Kløverstien" in Lem offers four exciting routes
The hiking trails Kløverstierne in Lem consists of four inspiring routes:
The green route - the city route - 2.5 kilometers
The city route tells a story about the village Lem, and it leads you to the culture house, the new social meeting place, "Gartnerjorden", the church, and an old well functioned village hall.
The blue route - the history route - 5 kilometers
The history route takes you to see local culture passing through locations contributing to tell the story of the history and development of the village Lem.   
The red route - the culture and nature route - 8.2 kilometers
This route is favourable for both biking, running or hiking and it takes you to see the local culture and scenery.
The black route - The neighbourhood - 10.5 kilometers
The black route will take you to "Slugten" called "little Norway" because of the unique landscape and beautiful scenery. It also takes you to the manor houses Bustrup Hovedgård and Hostrup Hovedgård.  
Get more inspiration here:
Destination Limfjorden © 2023