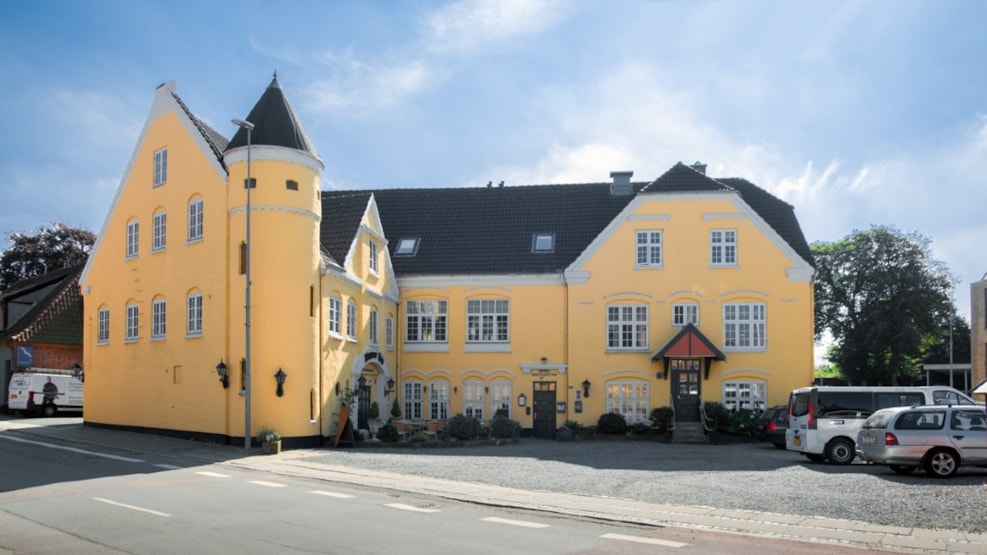 Højslev Inn - accommodation
Kroen Højslev Kro has 11 modernized rooms in Højslev Stationsby close to Skive.
Højslev Inn is situated in the centre of Højslev, and the beautiful yellow building with its tower is hard to overlook. Since 1870 the town of Højslev has had an inn and serving house, however, in humble settings at the early beginning.

Claus G. Engmann and his wife Sara, who is born in Thailand, have composed a menu with many variations covering traditional and exotic food. In addition to good and well-prepared food, the inn also offers 11 modernized rooms with toilet, bath and TV at very reasonable prices.
1/1 or 1/2 pension is possible. Packed lunches can also be ordered.
The original interior of the premises has been preserved, and in all the rooms there is a lovely atmosphere.
Get more inspiration here:
Destination Limfjorden © 2023