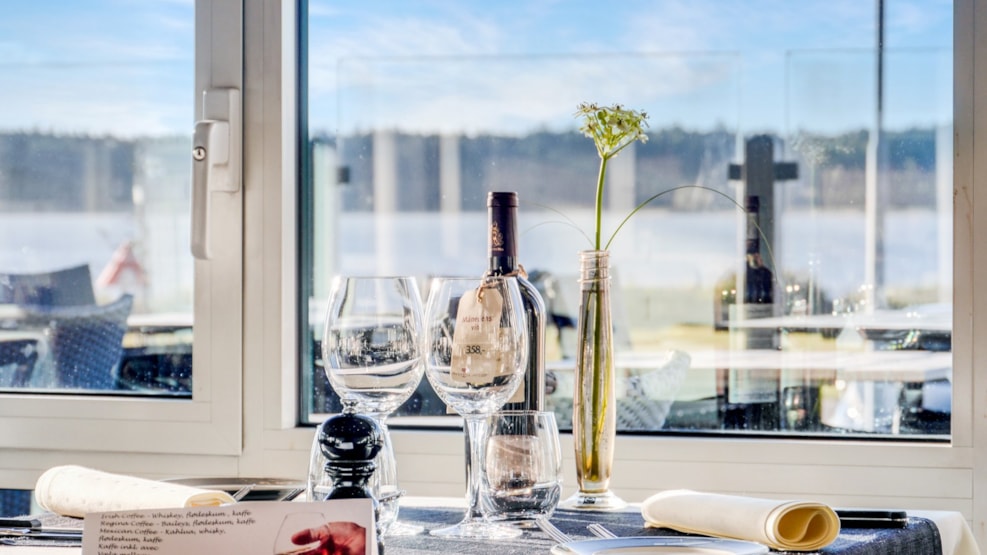 Hotel Pinenhus, Accommodation
Pinenhus is a hotel and conference center located in the middle of beautiful nature, with the Limfjord as its nearest neighbor.
Hotel Pinenhus
Hotel Pinenhus is located at the heart of the natural corner of Denmark.
It is peacefully and quietly situated with just a stone's throw from the waters edge of Limfjorden with a lovely view of the island of Mors and the bridge at Sallingsund. Hotel Pinenhus do their outermost to ensure that the guests feel welcome and they are all ways ready to help provide a cosy atmosphere along with a vast array of facilities for the guests pleasure. Therefore Hotel Pinenhus is defiantly worth a visit whether it is because of its convenient location that lets one a wonderful base to explore everything the countryside by Limfjorden has to offer, or whether Pinenhus in itself was chosen as the destination, there will be plenty of opportunities to enjoy your stay to the fullest.
Information:
For contact, opening hours or more information about Hotel Pinenhus: Hotel Pinenhus
Get more inspiration here:
Destination Limfjorden © 2023