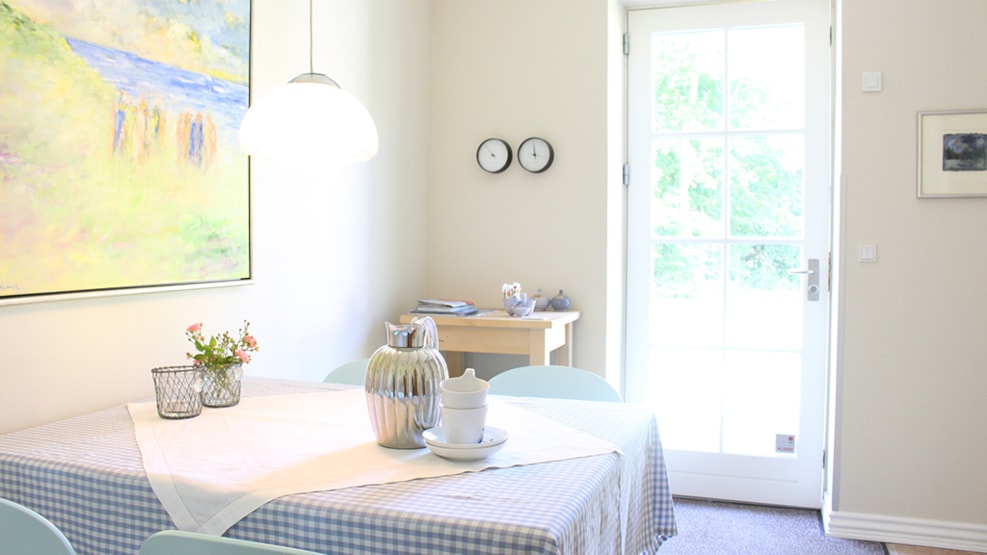 Humlum Bed & Breakfast - Struer
Humlum B&B - Struer
Approximately 5 km north of Struer the beautiful Humlum Bed & Breakfast is located, which offers two double rooms with own entrance at the first floor, and a luxury apartment for 2 people on the ground floor. 
The place is surrounded by beautiful and calm nature that calls for a peaceful mind and walks both in and outside the large park-like surroundings in their garden with cozy nooks. 
The breakfast consists of various delicacies and can be enjoyed in the cozy garden when the weather permits. 
For more information
Read more about the rooms at: Humlum B&B
Get more inspiration here:
Destination Limfjorden © 2023