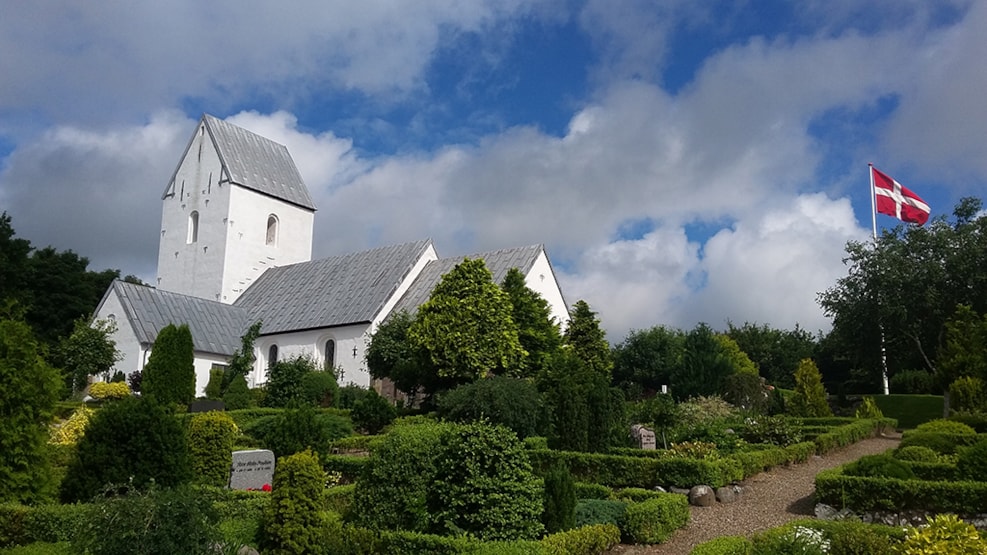 Humlum Church
Humlum Church

Humlum Church is a mediaeval church. Humlum church stands on a high ground was earlier used as navigation mark by the mariners on the Limfiord.

The way the church was built can aesily be seen by looking at the church itself. The building og the church was started to the east with big dressed ashlars and finished to the west with raw boulders. In the bricked up womans door there is a special stone. It is an old grindstone.

At the end of Gothic time the church got its tower which is built of bricks. At the same time the choir got a beautiful eight-ribbed vaulted ceiling.

The porch is built in 1954 and extended in 2002. The same year the church got new interior coulors and small paintings on the gables of the benches (Frits Gothardt Rasmussen).

The altarpiece is from 1600. In 2010 the altarpiece got a new a picture which is made by Arne Hagen Sørensen.
Get more inspiration here:
Destination Limfjorden © 2023