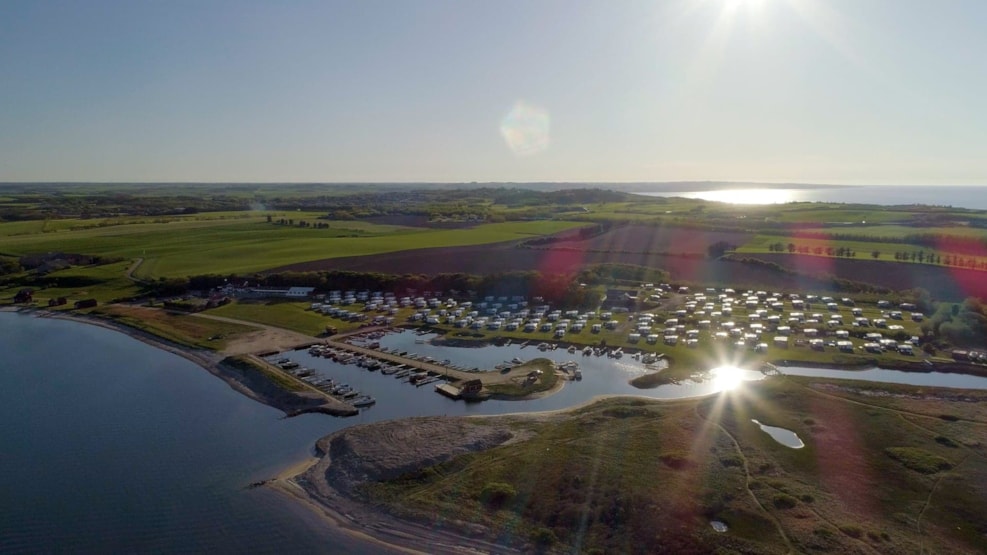 Humlum Fiskerleje & Camping
Humlum Fiskerleje & Camping
Humlum Fiskerleje & Camping in Struer is a peaceful camping site that is well suited for the whole family.
The campsite is situated directly at a child-friendly beach and a small harbour, that provides guests with a fantastic view overlooking Limfjorden in the direction towards the island of Venø, and is well sheltered from the west wind. 
Humlum Fiskerleje & Camping offers various activities at the camp site, among these activities you will find:
A harbour with slipway and berth for your boat.
Grill-/bonfire places.
Petting area and a 10 hectares dog-island where dogs are allowed to run free.
Playing fields for sports like petanque, darts, mini golf etc.
Playground with bouncy castle.  
A well-stocked shop with reasonable prices and great deals.