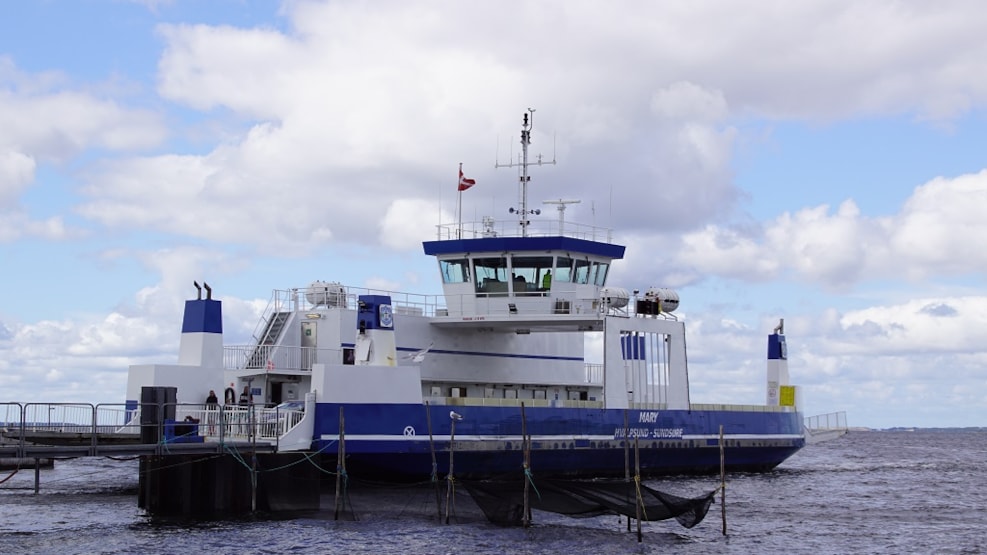 Hvalpsund-Sundsøre Ferry
The car ferry named Mary is sailing across the Limfjord between Hvalpsund in Vesthimmerland to Sundøre in Salling.
If you are lucky, you may experience the seals sunbathing at the isthmus and at the small islands called Rotholmene. The ferry is sailing from Hvalpsund every hour and half hour and is sailing from Sundøre 15 minutes later.
Read more about the Ferry on Facebook or call at + 45 20 60 95 00.
Get more inspiration here:
Destination Limfjorden © 2023