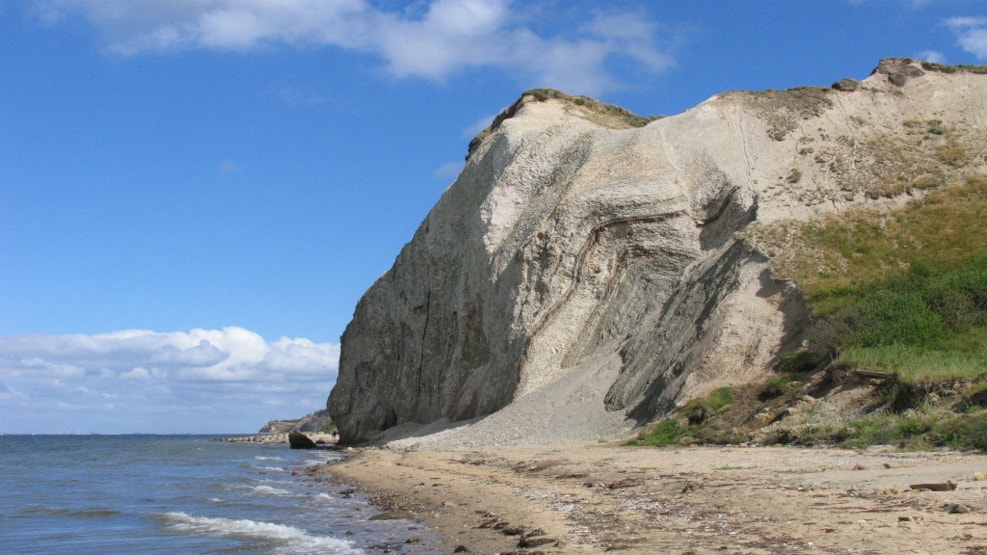 The island Fur
It is no coincidence that the island of Fur has been chosen as one of Denmark's most shareable places. Fur is an utterly unique island and one of the most beautiful in Denmark.
Here you get an insight into Denmark's early history in visible layers of volcanic ash and mo-clay (moler), a very rare sediment found only in the Limfjord region. Fur's moler landscape is a candidate for inscription on the UNESCO World Heritage List.
On Fur, you can search for fossils on the beach, either on your own or guided by one of the geologists from Fur Museum. Or if you are in search of creativity, explore no less than 20 studios, galleries and workshops, where Fur's artists are at work capturing the island's unique atmosphere.
Get more inspiration here:
Destination Limfjorden © 2023