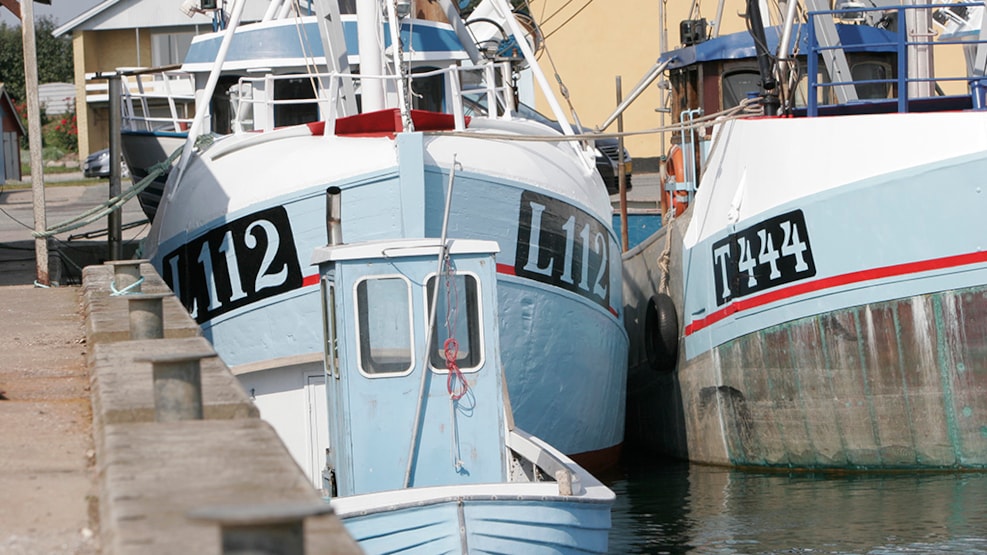 Jegindø - Thyholm
Jegindø - a peninsula at Thyholm
At one time, Jegindø was two small , low-lying islands separated by a stretch of water just south of Jegindø Church. This stretch of water is now a low meadow running across the island to the south of the church.

Until the causeway to Jegindø was built in 1916, the inkeeper af Tambohus Kro was entitled by royal charter to operate a ferry service across Tambosund.

There are no hill on Jegindø - the highest point of the island is just 13 m above sea level. This fertile island has been inhabitated for thousands of years, and in many places it is still possible to find the remains of Stone Age settlements.

The fishing has always been good in the very changeable waters around Jegindø, and the people of the island relied as much on fishing as on agriculture for their livelihood.

By the harbour, which has been extended to include a marina, stands the little museum "Æ Fywerhus", which displays exhibitions about fishing on Jegindø in years gone by.
For more information
You can read more abot the peninsula Jegindø on their homepage: Jegindø