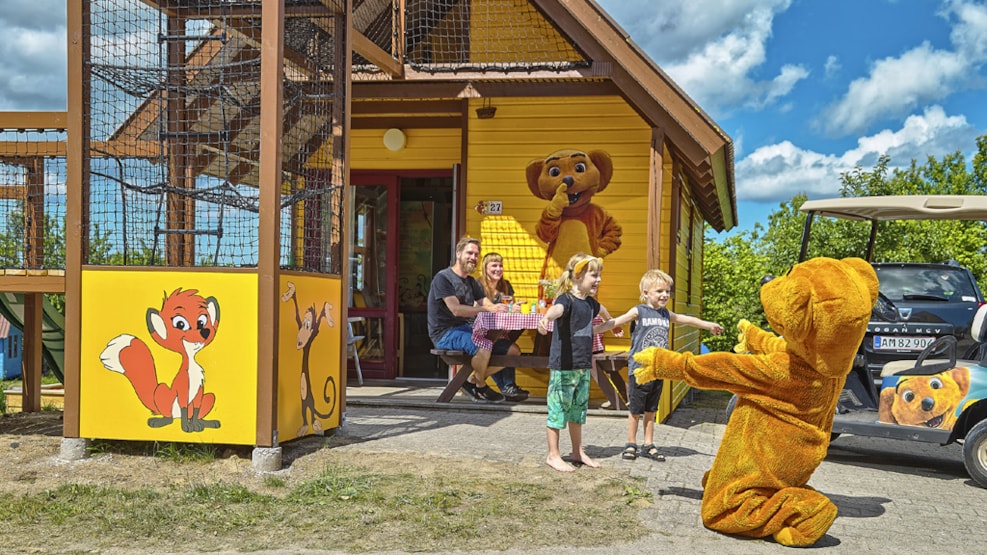 Jesperhus Feriepark
Jesperhus Feriepark is one of Denmark's largest camping- and holiday centres. The facilities of the resort are excellent, and the range of available activities and events is wide and adresses the whole family.
Rental options for cabins, caravans and tents.
Free - when you live in Jesperhus Feriepark: Indoors and outdoors water park, flower park incl. all rides, activities and sports arena, golf course, put & take lake, tennis courts, shows, train rides, twistbread, soccer and lots more.
Paid activities: Mini golf, bowling, laser game, creative activities yard, super jumper and lots more.
Right around the corner, the flower park with the funny Pirate land is located, 6000 sq. m. indoor Jungle land (Zoo, 4D-Cinema, Tarzan path and Jungledyret Hugoland)
When you reside at Jesperhus Feriepark admissions for the water and flower park are free. All rides in the park are free.
Prices and additional information at www.jesperhus.dk.
Get more inspiration here:
Destination Limfjorden © 2023