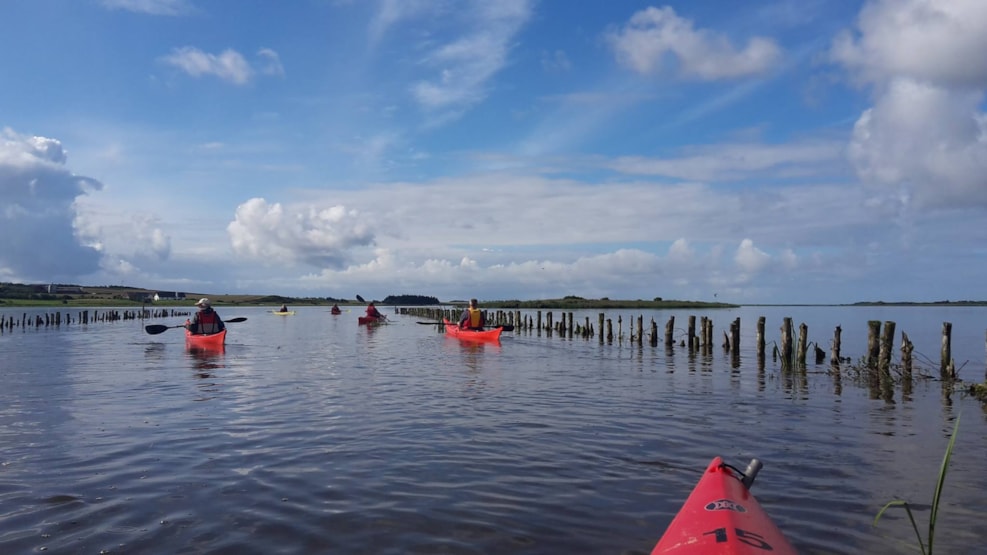 Kayak Rental in Spøttrup
Kayak Rental in Spøttrup
When you are kayaking in Spøttrup, then you are starting at Gyldendal Strand – it is a beach in Western Salling.
And it is in this scenic corner of Limfjorden where Spøttrup Sea Kayak Club lays in, and it is because of a group of local enthusiasts that strive to give everyone a larger nature experience, in this case by giving everyone the chance to enjoy a trip out on the open in sea kayaks.
If you prefer sand between your toes instead then you can stay on Gyldendal beach, which is one of the most child-friendly beaches in the Skive region. You will find both sandy and gravel/stone beach and a nice wooden pier. At the harbour there are toilet facilities, table/benches, parking lots and a café/restaurant which has a beautiful view of the fjord and the beach.
Due to safety you will have to be at least 2 people sailing together – and one of you should be at least 18 years old.
Information:
For contact, opening hours or more information about Spøttrup Sea Kayak Club and their kayak opportunities: Spøttrup Sea Kayak Club
Get more inspiration here:
Destination Limfjorden © 2023