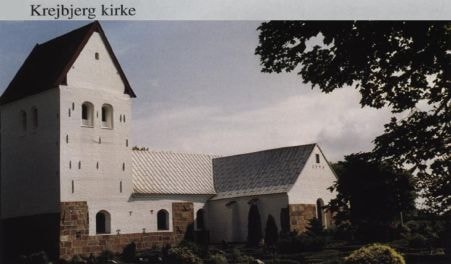 Krejbjerg Church
The church consists of Romanesque chancel and nave with two additions in late Gothic style.
The altarpiece is a painting by Niels Bjerre from 1905. A large renovation of the church happened in 1974-76, where the old wooden floor was replaced with a floor of stones. At the same time the pulpit from 1905 was removed from the wall and instead placed on the floor.
In the cemetery rests the famous Jens Væver, whom invented the Danish seine net.
Get more inspiration here:
Destination Limfjorden © 2023