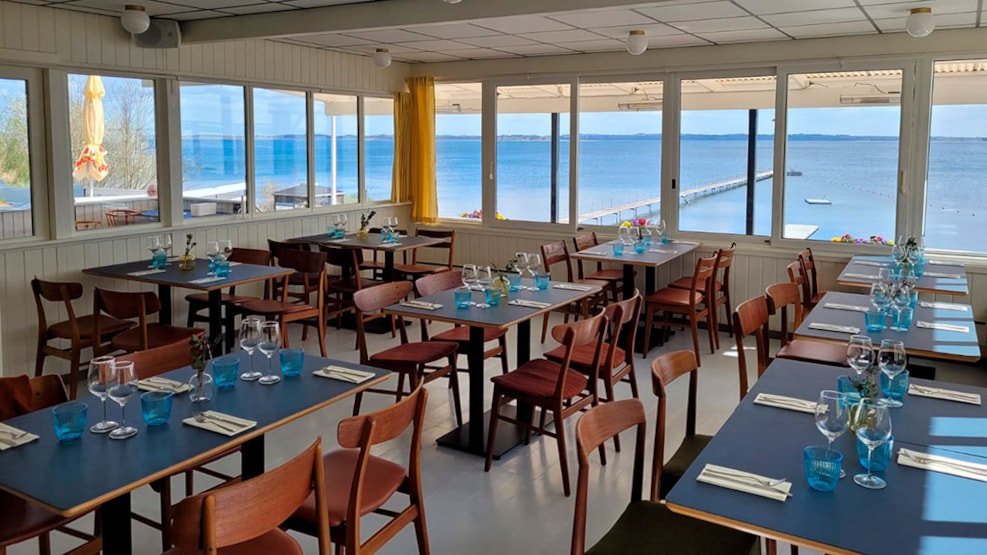 Lybystrand
Lybystrand, a cozy restaurant located in beautiful surroundings just around the corner of the Limfjord.
Lybystrand
Lybystrand is a cozy restaurant, located in beautiful surroundings by Lyby beach. The restaurant offers traditional Danish food but with a modern twist. The focus is simplicity, high quality and of course the best ingredients - all served with pride and big smile. The restaurant is located next to the Limfjord, which is why the view is amazing. As well, you will find outdoor seating, where you truly can enjoy the view at the Limfjord. Several of the outdoor seating areas are covered overhead, which makes it pleasant to sit outside even at cooler Danish evenings. 
Ice cream cafe
Beyond the restaurant, Lybystrand also has a modern and very quality-focused ice cream café, from which you can enjoy high-quality homemade ice cream on a hot summer day - or if you're just urge for delicious ice cream. 
Information:
For contact, opening hours or more information about Lybystrand: Lybystrand