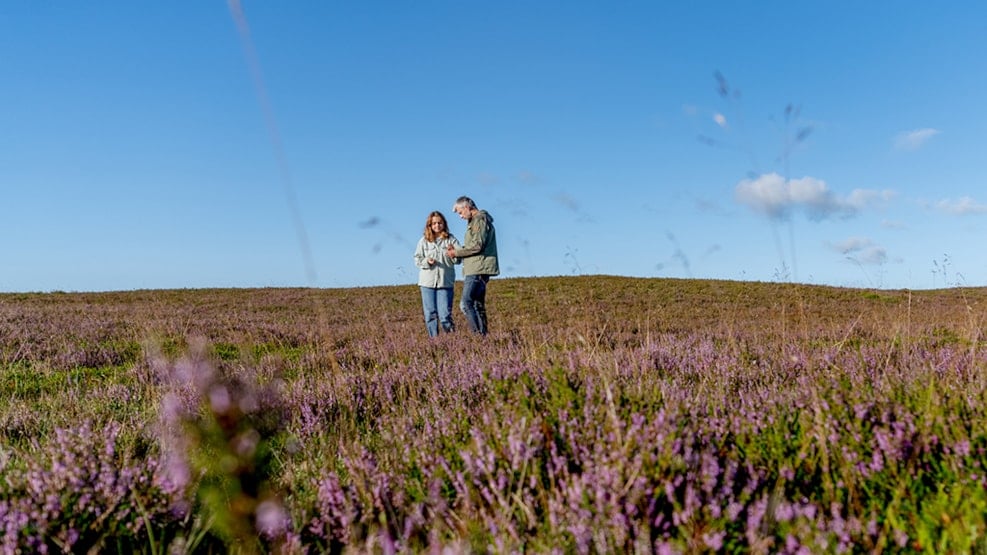 The Moors of Himmerland
A hike on the Himmerland Heathlands is beautiful and impressive, especially in late summer when the heaths are covered with blooming heather. It's a scenic and delightful trip.
In the middle of western Himmerland, Vindblæs, Oudrup, Ajstrup, and Lundby heaths are merging into a natural unit without disturbing elements such as houses, poles, and power lines. There is only heather, sheep, cattle, and scattered trees.
The 1300 hectares are a remnant of the vast heathland that, until the 19th century, covered a large part of the region between Løgstør, Nibe, Farsø, and Aars, stretching all the way towards Svenstrup, Støvring, and Rold Skov.
A walk across the heath reveals an impressive wealth of blooming plants and low bushes. Heather covers large areas and forms a reddish-purple carpet over the hills in late summer. Where the heather gives way to grasses and herbs, you will see a multitude of colorful flowers during the summer.
Get more inspiration here:
Destination Limfjorden © 2023