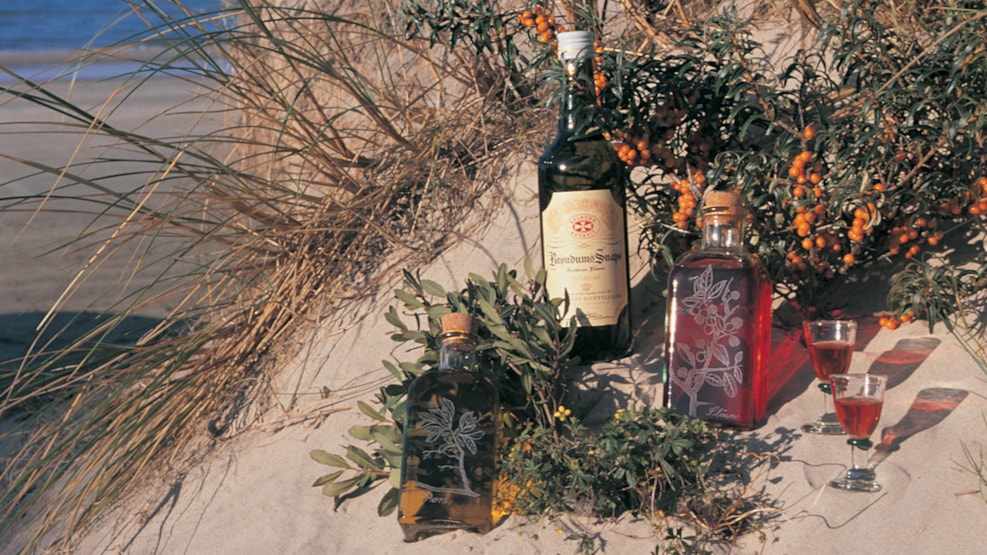 Mors and Thy with a taste of the Schnaps route
Put your life in reverse, hop on your bike and experience the Danish countryside when it's most beautiful. Feel the wind in your hair, the sun in your eyes and look forward to being pampered with great food and a special assortment of aquavits.
The trip begins on the island of Mors where it will end as well, after two nights in Thy accompanied by the North Sea, dune plantations and Thy National Park.
Thy and The Island of Mors is connected by The Vildsund Bridge and by ferries at both Feggesund and Næssund. The Limfjord both separates and connects the two provinces, and as the residents of Mors like to say "the best part of Thy, is their view of The Island of Mors."
This trip will take you through a wide range of the Limfjord Country's historic sights, cultural experiences and family-friendly attractions.
Also, the different waypoints of "Snapseruten" (the aquavit route) are all brilliant choices for when your legs deserve a break.
INFORMATION:
5 days at Inn's and hotels. ½ board. Maps, directions and brochures.
Daylaps 45 - 55 km
PRICE:
4 nights € 530,- per person in double room.
EXTRA:
Single room 4 nights € 218,-
Luggage transport (min. 2 pers) € 96,-
TOUR NO. 505
Get more inspiration here:
Destination Limfjorden © 2023