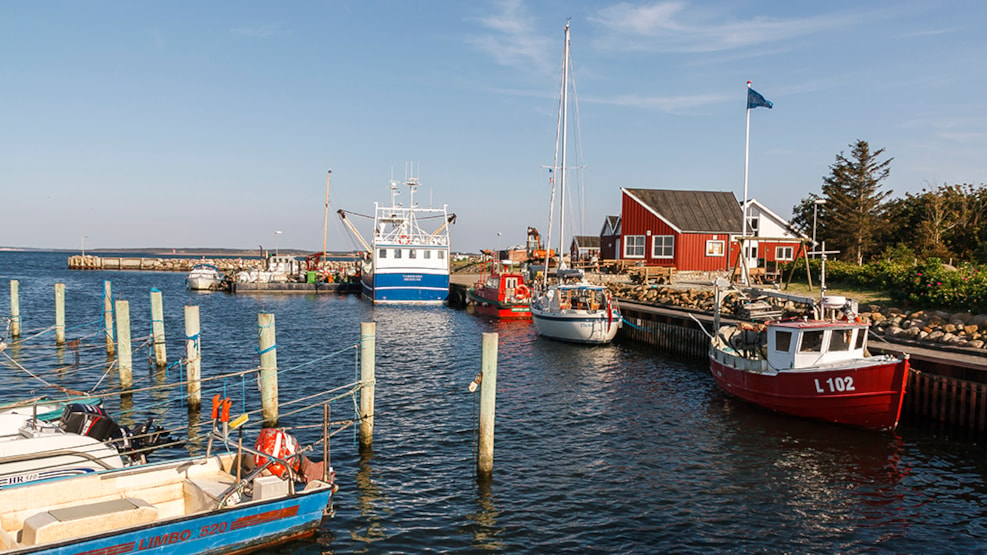 Oddesund Marina - Thyholm
Oddesund Marina

Oddesund Marian is worth a visit. After the breakthrough of the isthmus Aggertange in 1825, Oddesund became the traffic umbilical cord, connecting Thyland to Hardsyssel, and the service across the narrow strait then became a bottleneck on the great West Jutland trade road from Thy to Germany. The old row ferry had to be improved and in 1861-64, a small harbour that still can be seen was established on the north side of the point.

After the establishing of the Thy railroad in 1880-82, one of Denmark's very early steam services opened here in 1883. The old ferry harbour can still be seen. In 1938 the bridge across Oddesund opened. In war and critical times, Oddesund has always had great strategic importance. Notice the large plant of bunkers, established by the German occupation during WW2. 

The harbour is situated close to railway station, restaurant, and service station.
Get more inspiration here:
Destination Limfjorden © 2023