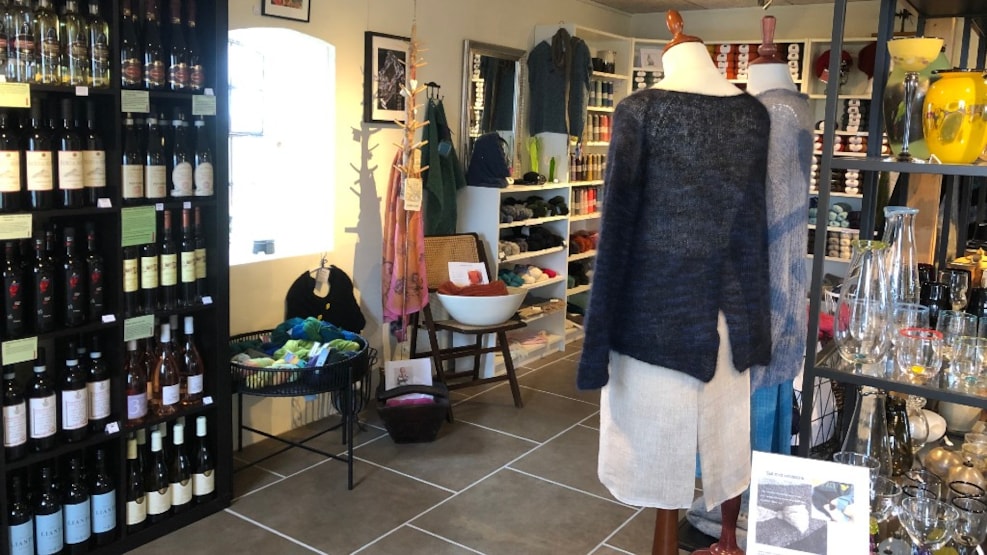 Rakla
The Rakla store is a cozy and atmospheric shop at the island Fur, in which the focus is on exclusivity, excellent customer service and high-level quality. RAKLA is the place where you find art, yarn, handicrafts, wine and unique knitting designs in the finest quality.
RAKLA – wine, yarn, knitting & Gallery
RAKLA offers exciting quality wines from the entirely Italy - all wines are self-imported ranging from red wine to dessert wine, and from rosé to lambrusco. As well, RAKLA has exclusive alpaca yarns from South America, fantastic and unique hand-dyed silk yarn from Canada in beautiful and coordinated colors, but as well exciting and various yarns from Japan. All the yarn is likewise self-imported. Moreover, RAKLA carries their own knitting design created from the above-mentioned yarns.
Arts and Crafts
If you are interested in arts and crafts, there is something to bring you to RAKLA. You will find exclusive arts and crafts by two glass artists: Rikke Stenholt and Rikke Precht, as well as three ceramicists: Helle Fabricius, Marianne Steenholt Bork and Jette Jørgensen. Two visual artists have decorated the shop with paintings - Inger Sohn Brok and the art photographer Lasse Højgaard.
Gallery RAKLA
Gallery RAKLA has tree exhibitions annually where you will find separate exhibitions with exciting and interesting artists. This entails both spring-, summer-, and a late-summer exhibition. The spring exhibition always opens parallel with the Prayer Day holiday (Bededag). The opening hours of the other two exhibitions may fluctuate slightly.
For more information
If you want to read more about RAKLA and see their opening hours, read more on their website: RAKLA på Fur
Get more inspiration here:
Destination Limfjorden © 2023