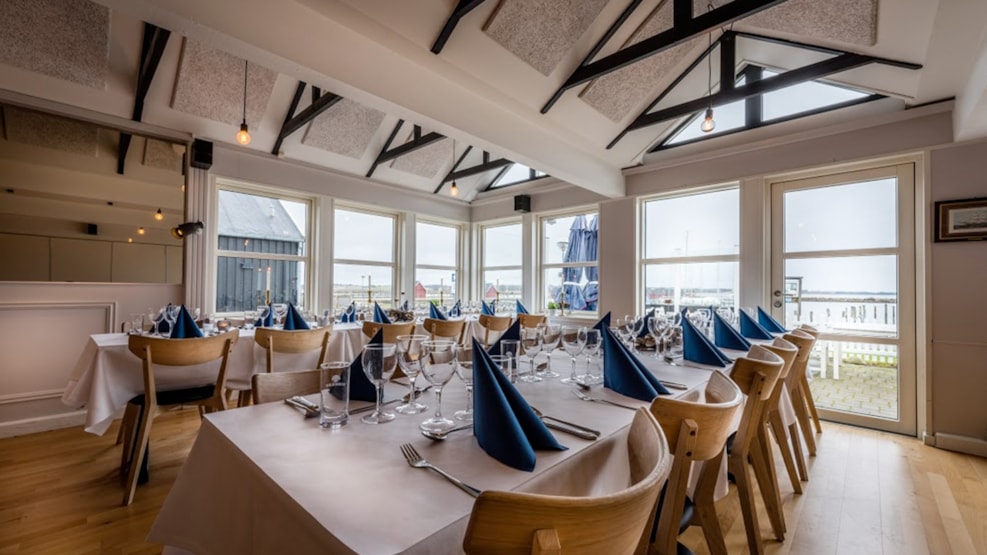 Restaurant Ved Fjorden
Restaurant ved Fjorden on Struer Harbour offers different temptations in a cosy atmosphere with focus on taste, and local ingredients.
Restaurant Ved Fjorden
Restaurant Ved Fjorden on Struer harbor offers food and drinks in relaxing surroundings with a focus on good taste, together with local and regional ingredients.
The Restaurant serves an array of delicious delicacies , whatever you fancy fish, clam, oysters or something that does not come from under the sea, then you can just sit back and enjoy the cozy surroundings that is Restaurant Ved Fjorden.
In addition to the wonderful dinning experience, the meals served at Restaurant Ved Fjorden are accompanied with what is possibly Struer city's best view directly overlooking Struer marina and Limfjorden.
Information
For contact, opening hours or more information about Restaurant ved Fjorden: Restaurant ved Fjorden